On a timely basis we curate fabulous articles about closing the leadership gender gap on our Facebook page, LinkedIn Leading Women group and company page, and also Tweet them out.
We then share the the best of the best here on our blog!
Fearful of bias, Google blocks gender-based pronouns from new AI too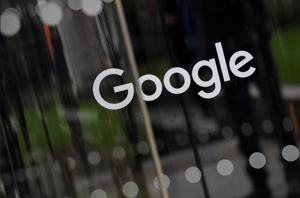 Reuters
When I first started using autofill on my iPhone I noticed that where I would normally type her or she, Siri autofilled him or he. And this is only the tip of the iceberg as far as bias built into AI. --Susan
"Consumers have become accustomed to embarrassing gaffes from autocorrect on smartphones. But Google refused to take chances at a time when gender issues are reshaping politics and society, and critics are scrutinizing potential biases in artificial intelligence like never before."
Actions for Allies: Addressing Fears of #MeToo Overreach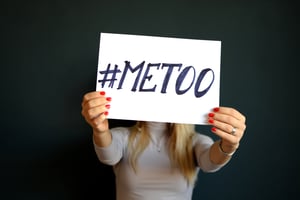 Leading Women
"So, drawing on news stories about bad behavior that results in complaints, legal actions and the experiences of women we've met, here is a list of things NOT to do. If you don't do any of these things, it's most likely no woman will file claims against you.
It's not rocket science..."
France Prepares to Get Tough on Firms That Pay Women Less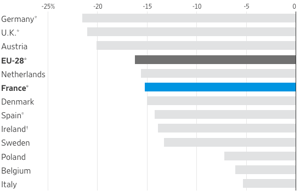 Wall Street Journal
"Starting on Jan. 1, firms will be required under a new law to report how much they pay women compared with men, using a range of government-approved metrics. Companies with pay gaps will have three years to fix them or face a fine of up to 1% of their total payroll.
The idea of policing pay equity is an unusually strict approach, even among countries that have turned up pressure on firms to bridge the divide."
Half of Ethiopia's new ministers are women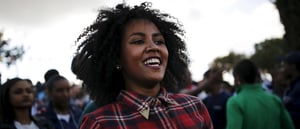 World Economic Forum
"Ethiopia's prime minister Abiy Ahmed is rewarding women's contributions to the nation's progress.
In a cabinet reshuffle on Tuesday (Oct. 16), Abiy cut the number of ministries from 28 to 20 and named 10 women among the new appointees. Women will now run key dockets including defense, trade, transport, and the newly-established ministry of peace that will tackle the wave of ethnic violence that has swept the country. Abiy said the move was meant to "show respect" to the women's participation in nation-building and to "disprove the adage that women can't lead.""
Google reveals 48 employees fired for sexual harassment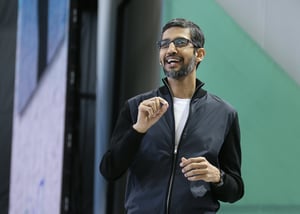 AP
Google announced that it has fired 48 employees for sexual harassment during the past two years and sent them away without severance packages, hours after a news report that it had protected some male executives facing sexual misconduct allegations and offered them large sums to leave the company.
The surprise disclosure Thursday came in an email to Google employees from CEO Sundar Pichai. It was a direct response to a New York Times report that the company had dismissed the executive in charge of its Android software for sexual misconduct in 2014 and paid him handsomely to leave.
Company Challenges, Leading Women Can Help!
Leading Women
On a macro level companies face challenges hiring women, holding onto women and/or advancing women into leadership. The challenges vary by company and by industry. For example, some industries face significant challenges recruiting and retaining women because of inhospitable cultures. Others have an easy time recruiting women into the workforce and retaining them, but find that traditional approaches don't develop women who are seen as ready for senior positions.
To address the leadership development challenges, one of the many tools that Leading Women brings to the table is our unique pair of assessments based on decades of exclusive research and Leading Women's breakthrough definition of leadership:
"Leadership is using the greatness in you to achieve and sustain
extraordinary outcomes by engaging the greatness in others."