Male Allies in STEM: How to Recognize Them & How to Become One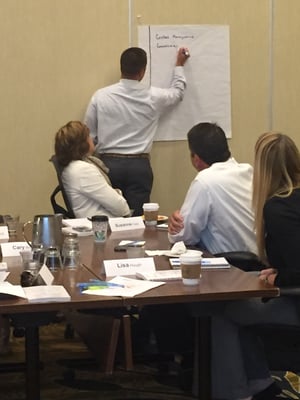 "This blog is a departure in this way. Because it is a capstone for one of our Reverse Mentoring programs, it is a compilation of articles written by women and men on what it takes to be a great male ally for women in STEM. And rather than focus on who male allies are, the positions they hold or an academic definition of the term "male ally," here we focus on what male allies (and others) do to support the creation of level playing fields for women (especially those in STEM)....
Is your organization ready to support women and build management allies? Leading Women has an arsenal of interventions that addresses Gender Dynamics, including Reverse Mentoring programs designed to develop Management Allies. Contact us for more information about Reverse Mentoring and other initiatives Leading Women offer.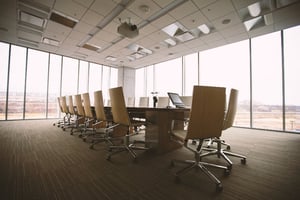 ... When I asked a panel of executives what they look for in high potential candidates, the bottom line is that the cluster of business, strategic and financial competencies are the door opener - interpersonal/team skills and individual qualities are the differentiators.
Too few women get this message - maybe 2-3 out of a room of 100. It's why so many are mired in the middle. It's beyond time to change this! If you and your organization are ready to change the advice given to women.
Actions for Allies: Addressing Fears of #MeToo Overreach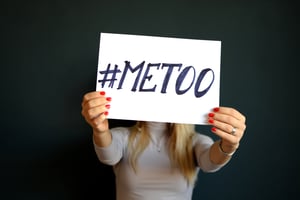 "If I'm in my office alone with a woman, she might file charges against me."
"I don't dare take a protege out for lunch, she might accuse me."
"Now I can't compliment a woman or shake her hand without being taken to court!"
These are comments we hear when working with managers on closing the leadership gender gap. The comments are especially prevalent when we talk about the importance of mentoring women. And we aren't alone. Articles from the worlds of law, finance and beyond, publicize men's fears and the #MeToo backlash.
So, drawing on news stories about bad behavior that results in complaints, legal actions and the experiences of women we've met, here is a list of things NOT to do. If you don't do any of these things, it's most likely no woman will file claims against you.
It's not rocket science... Treat her as a valued colleague NOT a sexual target.
Managers' Mindsets: Women as Handmaidens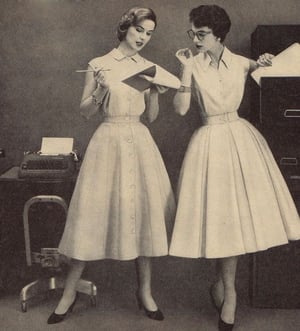 As if that isn't enough for women to deal with, being seen through the lens of sex object isn't the only non-parental gender-based role expectation that's been in the news lately. Recently, a pair of colleagues made headlines for switching names on their email signatures—and discovering just how differently their clients treated them based on gender. When he signed emails with a female name, the male employee found that clients questioned his methods and peppered him with irrational demands—something he never encountered before. His female colleague, meanwhile, found that when she signed emails "Martin," she was given an immediate respect and deference she wasn't used to. This mini social experiment shows how easily women are shoved into a subservient "handmaiden" role and treated as more junior and less authoritative than their male colleagues.
How Will You Observe Equal Pay Day?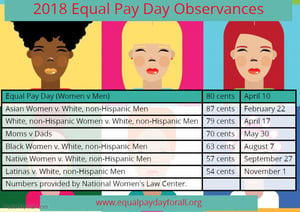 The April date of Equal Pay Day represents the average women in the United States have to work to make the same as their male counterparts - the key word is average. African American women have to work until August, Native American women need to work until September, and Latinas have to work until November. Yes, I wrote that correctly, November. There are many factors that contribute these different numbers, but the big ones are occupational choices, access to education, and of course, Gender Dynamics and the ever looming Motherhood Penalty.
For more information on how the American Association of University Women (AAUW) marks these days, check out the following links:
22 February 2018
Asian American Women's Equal Pay Day

30 May 2018
Mothers' Equal Pay Day

7 August 2018
Black Women's Equal Pay Day

27 September 2018
Native American Women's Equal Pay Day

1 November 2018
Latinas' Equal Pay Day
These Are the Best U.S. Cities for Working Women in 2018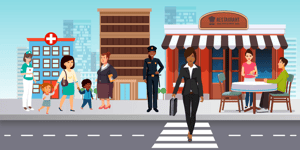 Today's blog post comes from our friends Brittney Laryea & Kali McFaddenat MagnifyMoney & Lending Tree. Their new study focuses on the best U.S. cities for working women in 2018. They used the 50 largest metros to figure out where the average working woman has the best (and worst) opportunity for equal pay and advancement in the workplace.
Do you live in one of these metro areas?
... Despite these advances, women in the aggregate earn less money, cover more child care costs, hold fewer leadership positions and suffer more in earnings and work penalties related to maternity and parenthood than men do. Factors like median earnings and women in leadership contribute to a woman's ability to progress in her earnings and career throughout her life.
With these factors in mind, MagnifyMoney analyzed and ranked the largest 50 U.S. metros to determine where the average working woman might have the best shot at equal pay and advancement in the workplace.
3.5 Million Views and Counting...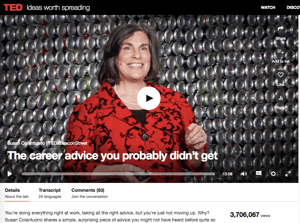 It has been a little over 4 years since Leading Women CEO, Susan Colantuono, took the stage at TEDxBeacon Street and we are happy to announce that 'The career advice you probably didn't get' has now surpassed 3,500,000 views!
We would like to take this time to thank you for your support of Leading Women and your commitment to closing the leadership gender gap.
Haven't seen Susan's talk? Check it out here.
Here is a Key to Closing the Gender Gap at the Top... Gender Dynamics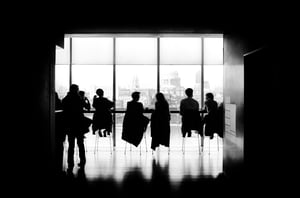 Here's a fact about closing the leadership gender gap that might surprise you.
Back in the 1970s, progressive companies addressed the challenge of women's advancement issues with many tools including multi-day workshops that directly surfaced and addressed gender-based stereotypes.
This is surprising because until just recently, companies have tended to avoid this topic like the plague. This in spite of the fact that studies continue to point to barriers created by gender-based expectations and assumptions.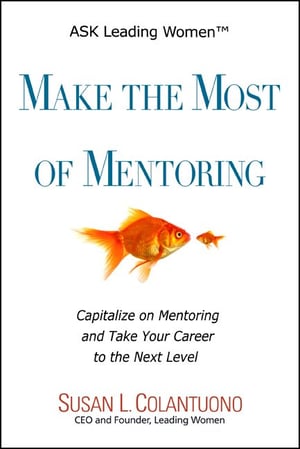 January is National Mentoring Month (#NaMeMo) in the United States, and while the month originally focused on mentoring youth, it has now grown to include all forms of mentoring. For us at Leading Women, our research has found that mentoring women is not only good for the women being mentored, but other women in the pipeline and their company's bottom line
Leading Women's unique approach to educating mentors and proteges will strengthen your mentoring program and help your organization move more women to the top. To see our Recipe for Mentoring Success, go here or read Susan Colantuono's book: Make the Most of Mentoring.
Company Challenges, Leading Women Can Help!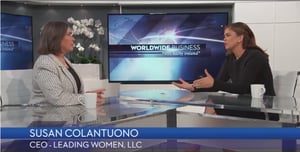 On a macro level companies face challenges hiring women, holding onto women and/or advancing women into leadership. The challenges vary by company and by industry. For example, some industries face significant challenges recruiting and retaining women because of inhospitable cultures. Others have an easy time recruiting women into the workforce and retaining them, but find that traditional approaches don't develop women who are seen as ready for senior positions.
To address the leadership development challenges, one of the many tools that Leading Women brings to the table is our unique pair of assessments based on decades of exclusive research and Leading Women's breakthrough definition of leadership:
"Leadership is using the greatness in you to achieve and sustain
extraordinary outcomes by engaging the greatness in others."