On a timely basis we curate fabulous articles about closing the leadership gender gap on our Facebook page, LinkedIn Leading Women group and company page, and also Tweet them out.
We then share the the best of the best here on our blog!
A troubling diagnosis for women in medicine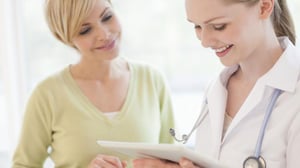 BizJournals
"The evidence is clear: women are disadvantaged within science, medicine and global health," Jocalyn Clark, the Lancet's executive editor, told the Thomson Reuters Foundation. "Gender equity in science is not only a matter of justice and rights, but is crucial to producing the best research and the best care for patients."
Top Flutist Settles Gender Pay-Gap Suit With Boston Symphony Orchestra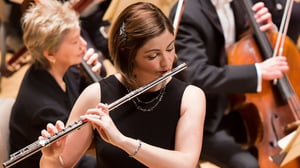 NPR
Here is a follow up to the story we shared in December 2018.
"Rowe was among the first women to file a gender pay-equity claim under the Massachusetts Equal Pay Act (MEPA), which went into effect last July. Her case was being closely followed by the classical music industry as well as by those interested more broadly in gender parity issues.
Rowe was hired in 2004 by the BSO — an ensemble widely considered one of the top orchestras not just in the U.S., but worldwide — to serve in this high-profile and extremely competitive position. According to the suit, she has appeared as a soloist with the orchestra more than any other BSO principal musician in the fifteen years since she was hired, and has been heavily promoted in the orchestra's publicity and marketing campaigns."
Pixar's new short film makes a bold statement about toxic masculinity in the workplace.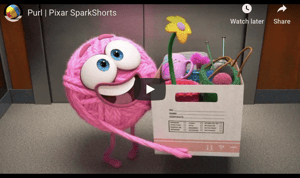 Upworthy
"Purl, written and directed by Kristen Lester and produced by Gillian Libbert-Duncan, follows a pink ball of yarn on her first day of work at B.R.O. Capital.
...The film comes from a personal place for Lester, as Purl's experiences follow her own. "It's based on my experience being in animation," Lester says in Pixar's meet-the-filmmakers video. "My first job, I was like the only woman in the room, and so in order to do the thing that I loved, I sort of became one of the guys. And then I came to Pixar and I started to work on teams with women for the first time, and that actually made me realize how much of the female aspect of myself I had sort of buried and left behind.""
'They're pioneers': Two women rise through the male-dominated ranks of D.C.'s fire department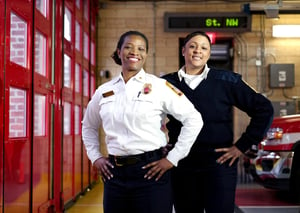 Washington Post
"...In their new roles, Anunay, 45, and Clemencia, 44, help oversee nearly 100 firefighters at 11 firehouses in the District. They were selected among a pool of 44 candidates — the only two women who qualified during an interview process measuring their preparedness for the high-ranking position.
"They will create a path for all of our young, female firefighters that shows them, 'Oh, I can do that. That's within my reach.' " D.C. Fire Chief Gregory M. Dean said. "They're pioneers."
Women — especially in the higher ranks — are a rarity in the field. Of 1,800 firefighters at the department, 188 are women. Twenty-three women serve in officer roles out of 471..."
Research: Are Women Better at Leading Diverse Countries Than Men?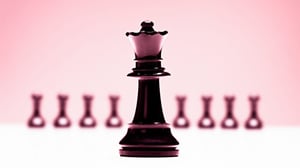 Harvard Business Review
"Research from McKinsey has found that firms that outpace their peers on the number of women in top management see a financial performance benefit of up to 15% over the industry median..."
"...And while sexual harassment is driven in all sectors by gender and power imbalances, it is also fueled by powerful – and false – narratives. In male-dominated, high-wage professions like technology, media, politics, law, finance and entertainment, common myths that enable so many to ignore or tolerate sexual harassment and abuse include the "superstar bias", "the rainmaker bias", and "the myth of the creative genius"... "