"Change is the only constant in life" - Heraclitus
When we used this quote to launch our six-part series on leadership through change back in March we did not know at the time how on the nose this quote would be for all of 2020. This year has been packed with volatility, uncertainty, complexity, and ambiguity, but despite the global pandemic, our teams took the time to evaluate, process, and adapt to this environment of constant change.
We've been able to stay incredibly positive and, as you will shortly see, rather busy. Here are some of the highlights (in no particular order), from the last twelve months!
Enjoy & Lead ON!
Leading Women Joins Leading NOW
Brings Gender Expertise to Diversity, Equity & Inclusion Global Advisor
October 2020

Leading Women, the world's premier consulting firm for bringing Gender Balance solutions to business, is pleased to announce it has joined Leading NOW, the global advisor to organizations seeking to change mindsets, behaviors, and cultures to be inclusive for all.
Leading NOW's affinity for research-based programming, content, and strategic solutions built on ground-breaking, DE&I expert led research, led to the merger...
Leading NOW Appoints Kelly Lockwood Primus to CEO Role
December 2020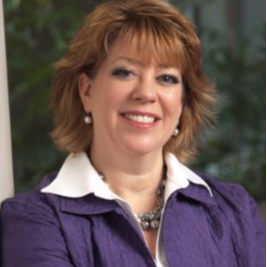 Leading NOW, the global advisor to organizations seeking to change mindsets, behaviors, and cultures to be inclusive for all, announces the appointment of Kelly Lockwood Primus as Chief Executive Officer, effective immediately.

Formerly the CEO & President of Leading Women, which was recently acquired by Leading NOW, Primus' extraordinary work growing Leading Women into a global organization with a focus on proprietary research was a key factor in her selection. The newly-merged organization sought a strong leader to propel the company's growth trajectory. The remainder of the organization's restructure will continue under her guidance...
Leading Women Named to HR Tech Outlook's List of Top 10 Leadership Development/Training Coaching Companies
May 2020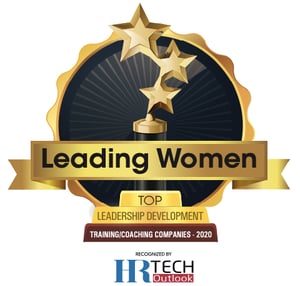 ...The Top 10 List features companies nominated by HR Tech Outlook's subscribers as companies who they believe are at the forefront of providing Leadership Development and whom they will recommend to their peers. After vetting hundreds of nominations based on Core Competency, Business Model, Product/Service Capabilities and other criteria, the companies are further evaluated by a panel of industry insiders and HR Tech's Editorial Board to shortlist the Top 10...
Leading Women Announces Strategic Partnership with Northeast HR Association (NEHRA)
June 2020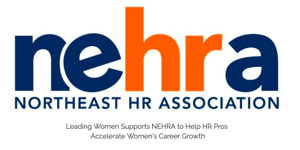 ..."Leading Women is proud to partner with NEHRA and excited to belong to a regional HR Community full of smart, talented, professionals, as we work together in a consultative and collaborative way to help ensure high performing women in the HR industry are moving confidently and consistently through the leadership pipeline," said Kelly Lockwood Primus, CEO & President of Leading Women.
"Having Leading Women as a Strategic Partner provides a unique opportunity for us to deepen our knowledge around gender-based issues," states Tracy Burns, NEHRA's CEO. "We're thrilled to have access to their expertise and look forward to bringing it forth to our local HR community in a variety of ways." ...
Leading Women's Global Reach Continues; Signs Exclusive Partnership with Australian-Based Advancing Women in Business & Sport
September 2020
..."We are very excited to partner with Advancing Women, and for the opportunities that lie ahead as we continue to grow and share our results-oriented programs with partners around the world," said Kelly Lockwood Primus, CEO & President of Leading Women. "Our global expertise in building women business leaders, and our best in class intellectual property, make us unique in the marketplace, and aligns well with Advancing Women's mission to move inclusion & diversity from conversation to action."
Michelle Redfern, Founder and Managing Director of Advancing Women said, "Our mutual goals to close the leadership gender gap and enable more women to reach their full leadership potential, made Leading Women a company that I've wanted as a global partner for a very long time. Their proprietary research and decades of experience will undoubtedly have a huge impact on women in business and sport throughout Australia and New Zealand. I feel particularly fortunate to have enhanced my offerings by adding Leading Women's world class content and customized solutions to my repertoire, and look forward to delivering them to Advancing Women's clients."...
Leading NOW Announces Strategic Partnership with Inclusion Partners
Expands DE&I Offerings in the United Kingdom
December 2020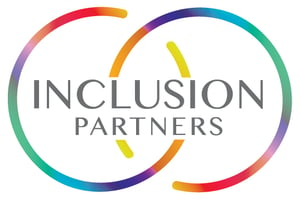 ...Gretchen Sussman, Chief Commercial Officer of Leading NOW, says "As we continue to define the future of inclusive leadership development for the 21st Century, it's exciting to bring on Inclusion Partners as a strategic partner, and to gain greater reach in the UK. Our deep research and best in class solutions will enable Inclusion Partners to bring a more holistic approach to their clients' DE&I needs, and their collaborative approach aligns well with our mutual objective to help organizations achieve their diversity goals in today's challenging business environment."
The partnership gives Inclusion Partners exclusive access in the UK to Leading NOW's Intellectual Property and proprietary programs around gender and DE&I...
Luisi Tromba Advisors & Leading NOW Announce Strategic Partnership
Integrating DE&I Expertise, Inclusive and Organizational Leadership Solutions,
and Executive Search
December 2020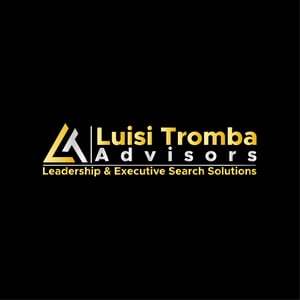 Luisi Tromba Advisors (LTA) a global executive search and leadership solutions consulting firm that helps organizations and leaders bridge the gap between ambitions and outcomes, and Leading NOW, the global advisor and provider of inclusive leadership solutions to organizations seeking to change mindsets and behaviors, creating inclusive cultures for all, and to improve business performance, are pleased to announce they have entered into a global strategic partnership. The alliance will help organizations transition from traditional thinking and approaches to DE&I initiatives, to proven research-based, DE&I thought leadership and solutions, both through the recruitment of progressive DE&I focused leaders, as well as the development of strategic and transformative pathways to enhanced cultures and outcomes...
LeadingWomen.biz has a New Look!
October 2020
Check it out! Leading Women has spent our time in quarantine refreshing our website. We are really excited about how it turned out.
Please take a moment or two to take a look at the refreshed look and new content... and of course let us know what you think!
Leadership Through Change:
6 Part Series
"How do you lead in the face of constant change?"
Setting and Achieving Your Goals for 2021 and Beyond
Wishing you Happy New Year!
Wishing you all a happy and healthy 2021! Our offices will be closed December 21st through January 3rd, and we will be taking a much deserved break over the next two weeks. We will be back in the office on January 4th.