On a timely basis we curate fabulous articles about Diversity, Equity & Inclusion on our Instagram, Facebook page, LinkedIn Leading NOW group and company page, and also Tweet them out.
We then share the the best of the best here on our blog!
Five Ways To Become A More Inclusive Leader
Forbes

"...Everyone can be an inclusive leader...
Use your personal greatness to lead and engage the greatness in others to demonstrate your inclusive mindset. Together, you will achieve extraordinary outcomes and help develop the culture of inclusion you strive to be part of. To help get you started on becoming a more inclusive leader, I've put together a list of the top five things every individual leader can do to help their team, their department or their organization work toward being more inclusive.
Five ways you can become a more inclusive leader today:
Ask questions...

Invite employees from all backgrounds to meetings...

Consult with people outside your own circle...

Invite employees to shadow you...

Purposefully seek others' perspectives... "
Building Inclusive Leadership Across Your Business

Leading NOW
"... There has been much written about the business case for a more inclusive workplace as organizations embrace diversity, equity, inclusion and belonging. In our latest blog series, 4 Steps to Making a Real & Lasting DE&I Impact, we addressed why the traditional business case has not delivered the outcomes promised, the importance of level-setting with a cultural assessment, and then building a road map to reach your inclusion goals.
Next up, let's talk about building inclusive leadership across your business (#3 of the four steps).
There is no single training session that is going to solve what I believe is the omnipresent challenge––or opportunity––of our time. ..."
Banks with More Women on Their Boards Commit Less Fraud

Harvard Business Review
"... Barbara Casu of Cass Business School at City University of London and four coresearchers compared data on board and leadership diversity at large European banks against records of fines levied on those banks by the U.S. government since the global financial crisis of 2008. They found that banks with more female directors faced lower and less-frequent fines for misconduct, saving those institutions $7.84 million a year, on average. The conclusion: Banks with more women on their boards commit less fraud...."
Want progress on diversity? Link it to your CEO's pay

Fortune
"... Companies are typically pegging 10% to 15% of bonuses to the goals. Bonuses account for about 20% of executive comp, according to leadership data firm Equilar, so the targets put only 2% to 3% of a C-suite dweller's pay at risk. Still, 3% of a CEO compensation package can add up to a pay cut that's symbolically large. In a regulatory filing in February, for example, McDonald's said progress on "human capital" metrics would determine 15% of bonuses—and noted that missing those goals would have cost CEO Chris Kempczinski more than $300,000 in 2020.
Indeed, holding executives accountable on gender and racial equity is particularly crucial given the economic inequity embedded in the CEO-worker pay gap. According to the Economic Policy Institute, the ratio of CEO compensation to rank-and-file pay at public companies was 320 to 1 in 2019, with much of that gap reflecting the sky-high value of bonuses and stock options. Amid such glaring disparities, companies face pressure to show that their executives earn their riches by contributing to a greater good. Diversity targets could help activists apply such pressure. But it's too early to tell what targets will work best—and whether the cost of missing them is high enough ..."
House Passes Paycheck Fairness Act Aimed at Closing Gender Pay Gap
Wall Street Journal
"... The Paycheck Fairness Act would increase penalties for violations of a federal law that already prohibits wage discrimination on the basis of sex, enhance prohibitions to prevent retaliation against workers who lodge a discrimination complaint and bans contracts that block employees from sharing their salaries.
The legislation passed 217-210 over the objections of many Republicans, who argue that the law would lead to a flurry of spurious lawsuits from employees seeking higher pay. The bill faces headwinds in the evenly divided Senate, where Republicans have previously blocked similar legislation. One Republican joined Democrats Thursday to vote in favor of the bill.
Women's earnings as a share of men's pay has largely plateaued in the past decade, after years of narrowing. Last year, the median weekly earnings for a woman working full time was 82.4% that of a similar man, according to an analysis of Labor Department data. The gap is little changed since touching its narrowest point in 2014..."."

Forbes
"... 3. The Right Kind Of Assessment
Consider what information you are trying to collect. If you are looking for DEI data on how employees see the culture or the leadership, general engagement surveys will not get you the answers you are seeking. If DEI data is what you seek, look for a culture assessment, not an employee engagement assessment..."

Leading NOW
"... Continuing our blog series and 4 Steps to Making a Real & Lasting DE&I Impact, we covered step #3 and how to build inclusive leadership across your business. We explored how creating a culture of inclusion can start to address our diversity challenges and ensure that all talent is welcomed, valued, and developed. The next part of the prescription addresses the 'E' in DE&I, which I feel is the 'Cinderella' of the equation. Equity is critical to long-term success, but often the poor relation when it comes to share of company attention, action, and resources. ..."
Restructuring Your Organization Post-Pandemic? Maintain DE&I Commitments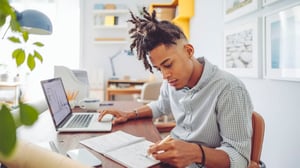 SHRM
"... A majority of the 250 HR leaders and employment law attorneys it surveyed are concerned that marginalized groups will be impacted in the wake of reorganization or restructuring. The September 2020 survey was conducted in Asia, Europe, and North and South America across six sectors—industrial; consumer; energy and infrastructure; financial services; health care; and technology, media and telecommunications.
Respondents' companies had annual revenue of between $100 million and $5 billion. Questions about diversity, equity and inclusion were one component of the survey ...
...'Do an assessment," she advised. "Is DE&I looked at as this extra 'thing'? Is it built into your talent practices? Is it built into your strategy?' ..."
Building Inclusive Cultures to Drive Business Outcomes
Leading NOW
Have you seen our latest multi-part series? Check it out here: