On a timely basis we curate fabulous articles about Diversity, Equity & Inclusion on our Instagram, Facebook page, LinkedIn Leading NOW group and company page, and also Tweet them out.
We then share the the best of the best here on our blog!
What is Cultural Dynamics?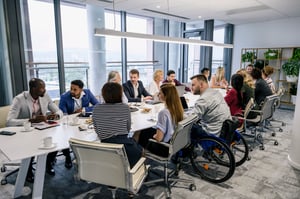 Leading NOW
If you've ever wondered why some organizations struggle with achieving successful Business Outcomes through DEI initiatives and others do not, the latest research from the Center for Diversity & Inclusion (CDI) has identified the 3 Barriers and 5 Key Factors of Cultural Dynamics that hold the key to DEI success.
What is Cultural Dynamics?
In psychology, Cultural Dynamics, represents the formation, maintenance, and transformation of cultures over time. When our global Think Tank conducted its groundbreaking research –– Cultural Dynamics in the Workplace™: 5 Key Factors in Driving Successful DEI Initiatives to Achieve Business Outcomes –– they applied the psychology of Cultural Dynamics to Business and were able to identify the root cause for why organizations were not reaping the benefits of their DEI Initiatives.
The results were eye-opening.
This research identifies the interconnected dynamics that are made up by the interplay of the Culture of an Organization together with Inclusive Leadership, that when combined, become the catalyst to successful DEI Initiatives producing measurable Business Outcomes.
Come See us in action!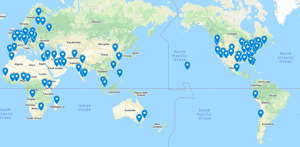 Leading NOW
As the leadership expert and global advisor to organizations seeking to change mindsets, behaviors, and cultures to be inclusive for all, Leading NOW's team of thought leaders and global consultants are available to speak on a wide range of timely topics including DEI, Cultural Dynamics, Leadership & Talent Development, Women's Leadership, Mentorship, and more. For information on upcoming speaking events and to see a curated sampling of our Leading NOW experts in action, click on any of the links below.
For more information on how to request a Leading NOW expert for your next conference, event, or podcast, visit our conferences & speaking engagements page.