On a timely basis we curate fabulous articles about Diversity, Equity & Inclusion on our Instagram, Facebook page, LinkedIn Leading NOW group and company page, and also Tweet them out.
We then share the the best of the best here on our blog!
How Leading NOW Helped Nokia Become a More Inclusive Workplace
Leading NOW

Leading NOW is the leadership expert and global advisor to organizations - changing the mindsets and behaviors of leaders to create inclusive cultures, developing the skill sets and talents of your underrepresented population, so your employees can outperform your expectations.
Here's What Candidates Really Think About the Diversity Statements in Your Job Posts

Linked In:

Greg Lewis

and T

ony Tong

"...First, let's cut to the chase and summarize the key results that we'll describe in more detail later. Here's what the study suggests:
Diversity statements with an empathetic voice and tone are received much more positively than statements that sound generic and boilerplate
Even a generic statement is still better than no statement — most people of color in our study had a positive impression of the generic version
Many people still doubt that companies are sincere about diversity and inclusion, even if they like the statement in your job description ..."
Top 5 Unexpected Culture-Killers For Hybrid Work

Chief Executive
"... In just a few months, almost all organizations will allow their employees to return to their offices after over a year of working from home. And even at that point, almost no organizations will have 100% of their teams in the same physical space five days a week.
Based on all indications, neither employers nor employees will abandon remote work altogether: Less than 1 in 5 business owners intends to return to pre-pandemic office conditions, and the majority of U.S. workers want to maintain some regular telework schedule going forward.
Most likely, we'll all settle into a hybrid work environment where a portion of our team is in the office and a portion is working remotely on any given day. After a full year of working almost exclusively from our separate homes, this will be yet another disruption for our organizations to endure.
The good news is that this go-around we have time to prepare. ..."
Women transitioning to leadership roles receive less support than men

BizWomen
"... Additionally, men are 22% more likely than women to be paired up with a formal mentor, DDI discovered, HR Dive reported.
At every level, the report noted, women received less support in their transition and reported higher stress levels. More men than women said they were given clear expectations for success in their new roles, and women are less likely to have up-to-date development plans than male peers.
Lack of access to developmental experiences is one reason women aren't advancing in management, the DDI report said, and insufficient support for women leaders sets up the "glass cliff," when they're promoted but not set up for success. ..."
Ralph Lauren announces new environmental and diversity goals linked to executive pay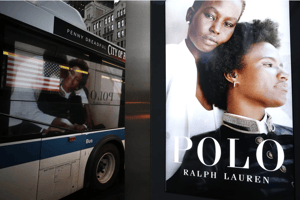 Fortune
"... The apparel and home textiles company plans to reach net-zero emissions by 2040 and will link environmental and social goals, focused on such issues as climate change, water waste, and workforce diversity, to its executive compensation starting in 2022, joining a growing list of companies, including Nike and Apple, that are tying diversity goals to CEO pay.
For Ralph Lauren, some of the goals tied to executive compensation include having at least 20% of its global leadership from underrepresented racial and ethnic groups by 2023; producing 100% recycled cotton products by 2025; increasing volunteer hours by 25% by 2025; and achieving net-zero greenhouse gas emissions by 2040. ..."."

The Wall Street Journal
"... W Series aims to provide women with exactly that. Drivers race in Tatuus T-318 Formula 3 race cars (similar to Formula 1 cars, just not as fast). All cars and corresponding equipment have the same specs, ensuring that the races are won by the most talented drivers—rather than those with the wealthiest backers or the fastest cars. And finally, there's a $500,000 prize for the winner.
"The fact that W Series is free, pays your expenses and there's prize money is crazy," says British former F1 champion Damon Hill from his home in Surrey. "I wish something like this had been around when I was racing." ..."
Leading NOW Expands Global Team of Experts - Announces Perry Sholes and William Bradley Join as Senior Consultants

Leading NOW
Perry Sholes joins Leading NOW after a successful career in Human Resource Management and Operations where he helped guide company culture and profitability at complex global organizations including McDonald's Corporation, Taco Bell Corporation, and Target Stores Corporation. Sholes honed his Human Resources skills in the consumer products industry at Nabisco Foods Inc. and Kraft Foods Company in the US and Latin America, with a focus on talent development infrastructure.
William (Bill) Bradley joins Leading NOW bringing over 35 years of experience in DEI, Change Management, and Operations, having held executive roles in the telecommunications, education, manufacturing and technology industries. Prior to joining Leading NOW, Bradley worked in leadership positions for ADT Security Services, XO Communications, AT&T and Ameritech, solving complex business issues with transformative results.
5 ways employers can attract and retain women post-pandemic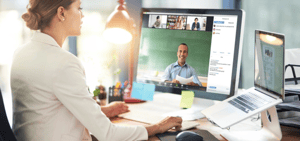 HRDrive
Representation Matters!
"...The past 15 months have been tough for women in the workforce. Women have suffered the majority of pandemic-related job losses: more than 5.4 million net jobs from April through the end of 2020, according to a January 2021 report from the National Women's Law Center. A report NWLC released the following month noted an additional 275,000 women leaving the workforce in January, making women's participation in the workforce the lowest it's been since 1988.
On May 25, payroll services provider ADP hosted a Women@Work virtual summit to examine some of the ways employers can make the workplace more attractive for female talent, among other issues. Here are four takeaways. ..."
BUILDING A CULTURE OF DEI AND EMPATHY IN THE WORKPLACE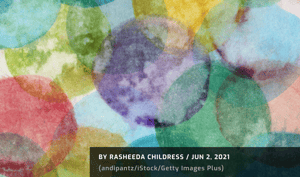 ASSOCIATIONS NOW
"... "The Cost of Racial Injustice" estimated that employee absenteeism due to anxiety, worry, stress, or frustration stemming from experiencing or witnessing unfair treatment based on race or ethnicity may have cost U.S. businesses up to $54 billion in the past year. To help employers combat these problems, SHRM's Blue Ribbon Commission (BRC) on Racial Equity released a report that offers steps workplaces can take right now to improve DEI.
The BRC report included these six recommendations: redefine your culture and values, practice inclusive hiring and promotion, have open dialogue about taboo topics, invest capital in social impact funds and corporate social responsibility programs, market to those who have been ignored, and rebuild your enterprise to be a force for good. ..."
Leadership Lessons from Women Leaders,
Part 3:
Women Business Leaders Offer Advice On Filling Your Pipeline With Female Talent
Leading Women
When we asked successful women leaders across all industries what they recommend organizations do to bring more women into senior leadership roles, a common thread from their responses emerged––diversity and inclusion is integral.
In part three of our Leadership Lessons from Women Leaders research series, we share their insights and suggestions, along with a few of our own.
What do you recommend an organization do to bring more women into senior leadership roles?
Read ON!
Part 1: Research Concludes Mentors Are Key To Women's Career Success
Part 2: Does Your Leadership Have The Necessary Trait To Succeed?
Part 3: Women Business Leaders Offer Advice On Filling Your Pipeline With Female Talent
... more to come ...