On a timely basis we curate fabulous articles about Diversity, Equity & Inclusion on our Instagram, Facebook page, LinkedIn Leading NOW group and company page, and also Tweet them out.
We then share the the best of the best here on our blog!
Do You Know How Your Employees *Really* Feel About Your Organization?
Leading NOW

"Do you know how your employees really feel about your organization?
If you read this question and answered "no", isn't it time you asked?
And even if the answer was "yes", do you really know?
Do you know how your employees are experiencing your organization's culture?
Do they feel included?
Are your company's leaders demonstrating inclusive behavior?
Do your employees see them demonstrating inclusive behavior?
These are important questions you should make sure you know the answers to..."
Women in Sports and Events (WISE) Expands Leadership Development Offerings with Leading Women Partnership
Leading NOW
"Women in Sports and Events (WISE), the leading voice and resource for women in the business of sports, today announced the expansion of its leadership development commitment through a partnership with Leading Women, a women's leadership development organization.
On the heels of the recent relaunch of the WISE digital platform and the unveiling of its new visual identity, the organization is expanding its leadership development offerings. The 28 WISE chapters and 5,000-plus members in North America will now have access to an expanded array of workshops, new curriculum and virtual learning opportunities, delivered both live and on demand.
The new leadership development offerings include the WISE Emerging Leaders Certificate Program, webinars and WISE/R Symposium workshops. These offerings will complement the organization's signature program, the WISE Executive Leadership Institute..."
Equal Pay Day 2021

Equal Pay Today
"82 cents: that's how much women in the U.S. who work full time, year round are paid for every dollar paid to men. This year, we're raising awareness around this pay gap with our theme March Madness: The Pay Gap is Madness.
Women's Equal Pay Day marks the day into the year on which it takes for women on average to earn what men did in 2020.
That's 15 months. Or, if you look at a typical 9:00-5:00 work day, women start working for free at 2:40 p.m.
Follow along on our social media channels for a week-long tournament and week of action from March 17-24 as Equal Pay players take on one rival at a time! Each day will feature an exclusive match-up between equal pay and an equal pay barrier, culminating in the final match-up on Equal Pay Day, March 24th..."
WAGE GAP BY DEMOGRAPHIC
One Year Later: Change is Still Constant

Leading NOW
"A year ago, when Covid-19 changed all of our lives in so many ways, Leading NOW's CEO summed up how most of us were feeling with a quote from Greek philosopher, Heraclitus –– "Change is the only constant in life."
Her blog post, Leadership at the pace of Global Change, kicked off a 6-part series on how to deal with change when things are volatile, uncertain, complex, and ambiguous (VUCA).
Below, we share a recap of the entire "change" series to help you keep up with the constantly changing world we live in. If you missed the series the first time around, now is your chance to catch up, with tips that will help you lead, manage and navigate during these VUCA times..."
Dick's Sporting Goods says it will provide equipment to women's NCAA tournament after viral photos showed fitness room was lacking

Business Insider
Huge shout out to CEO, Lauren Hobart, and the
DICK'S Sporting Goods
team for stepping up to support these extraordinary athletes!
"...Dick's Sporting Goods offered to bring fitness equipment to the NCAA women after viral videos revealed the unequal treatment female basketball players received from the organization compared to the men's teams.
Stanford sports performance coach Ali Kershner shared photos comparing the setups for men and women provided by the NCAA. The men's room was full of weights and professional equipment, while the women's space appeared to only have yoga mats and small dumbbells..."

Leading NOW
This blog on male allyship was written by Michelle Redfern, Strategic Partner and Senior Consultant based in Melbourne, Australia, and was originally published on her blog.
"...WHAT DO MEN THINK?
The term male ally has grown in popularity. Given how ubiquitous the term now is, it got me thinking, what does it really take to be a male ally – but from the perspective of men?
In this article, I am going to share the perspectives of a group of MIAs (men I admire) and what they consider important when it comes to allyship. I reckon you're going to benefit a lot from them sharing their wisdom, because I have asked them to share what they would say to a mate, in a 'man to man' conversation, about allyship and gender equality..."
The gender pay gap had been narrowing. Then the pandemic hit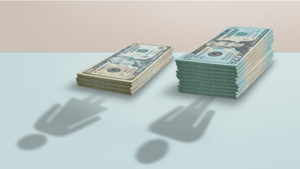 BizWomen
"... On average, women make 82 cents for every dollar men make. Wednesday, March 24, is Equal Pay Day in the U.S., symbolizing how many days into the new year women must work to make the same pay men received in 2020. Broken down by race, the day falls much later into the year for some: It's Aug. 3 for Black women and Oct. 21 for Latina women.
Experts have said these factors over the last year will likely widen the gender pay gap. It's remained at about 18% for the past 10 years, but the pandemic fallout could increase that figure by five percentage points, per Business Insider. ..."
OnFire Ignites / 808 Podcast - #67 Kelly Lockwood Primus Leading NOW
808 Podcast
Check out Leading NOW's CEO on the OnFire Ignites / 808 Podcast that just went live. Kelly answered 4 questions in 8 minutes & 8 seconds.
Building a Road Map to an Inclusive Culture
Leading NOW

"...When you think about the seemingly daunting task of building a DE&I strategy, here's an easy way to help simplify it. Think of your strategy like taking a road trip, with the ultimate destination being a culture of inclusion.
In other words, if you approach the whole process as if you're mapping out your trip –– when does it start… what vehicle are you going to use... who's going on the trip with you... what sites do you want to see along the way… and what is your final destination –– using this analogy will help build your strategy in a way that makes the journey more manageable and, dare I say, even enjoyable. Without question, it will be worth the trip.
In this new blog series, I'll be delving into some of the specifics that will help you reach your destination (aka your inclusive culture), starting with steps #1 and #2..."