On a timely basis we curate fabulous articles about Diversity, Equity & Inclusion on our Instagram, Facebook page, LinkedIn Leading NOW group and company page, and also Tweet them out.
We then share the the best of the best here on our blog!
4 Things Gen Z and Millennials Expect From Their Workplace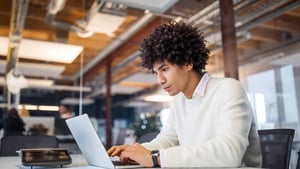 Gallup
This research also backs up what Leading Women found when we did our deep dive into millennials in the workplace...
"... Gen Z and younger millennials want leaders who support a diverse and inclusive workplace.
Younger generations grew up in a world that was far more diverse than previous generations. They demand respect, equity and inclusion -- and they are voting with their consumer and employment choices. Diversity, equity and inclusion (DEI) is not a "nice to have" for this generation; it's an imperative that is core to their personal identities.
While U.S. employee engagement in 2020 showed a calendar-year surge, it took a historic drop in the summer during the George Floyd protests. And corporate leaders took notice. DEI is now a top priority for business leaders across the country -- as it has been for younger workers for a while now. One way to think of DEI in the workplace is individualized respect. Young people want to be appreciated for their unique contributions, and they want to feel respected. As with ethics, DEI is not just a question of corporate policy. It affects how employees accomplish their daily work. Disrespect breeds distrust, which destroys collaboration and honest communication. Respect and recognition matter from every direction -- peers, managers, policies, systems and leaders. ..."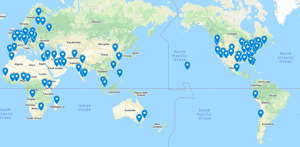 Leading NOW
As the leadership expert and global advisor to organizations seeking to change mindsets, behaviors, and cultures to be inclusive for all, Leading NOW's team of thought leaders and global consultants are available to speak on a wide range of timely topics including DEI, Cultural Dynamics, Leadership & Talent Development, Women's Leadership, Mentorship, and more. For information on upcoming speaking events and to see a curated sampling of our Leading NOW experts in action, click on any of the links below.
For more information on how to request a Leading NOW expert for your next conference, event, or podcast, visit our conferences & speaking engagements page.