On a timely basis we curate fabulous articles about Diversity, Equity & Inclusion on our Instagram, Facebook page, LinkedIn Leading NOW group and company page, and also Tweet them out.
We then share the the best of the best here on our blog!
Hear What People are Saying About Our Best-in-Class Workshops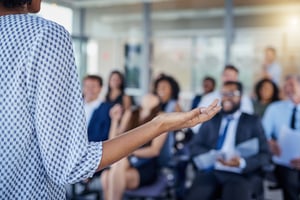 Leading NOW
".... What people are saying about our content:
"This presentation was the most unique and informative leadership presentation I have ever attended. The insight that was presented was new, fresh and will be integral for all that attended (women and men of all ages) that wish to enhance their careers. Just phenomenal!"
"Great presentation and information!...Practical advice related to the topic, excellent storytelling…this stood out because of the amount of research they used in the presentation…Fantastic!!" ..."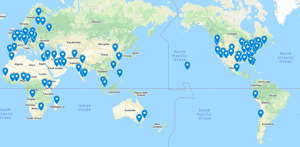 Leading NOW
As the leadership expert and global advisor to organizations seeking to change mindsets, behaviors, and cultures to be inclusive for all, Leading NOW's team of thought leaders and global consultants are available to speak on a wide range of timely topics including DEI, Cultural Dynamics, Leadership & Talent Development, Women's Leadership, Mentorship, and more. For information on upcoming speaking events and to see a curated sampling of our Leading NOW experts in action, click on any of the links below.
For more information on how to request a Leading NOW expert for your next conference, event, or podcast, visit our conferences & speaking engagements page.