On a timely basis we curate fabulous articles about Diversity, Equity & Inclusion on our Instagram, Facebook page, LinkedIn Leading NOW group and company page, and also Tweet them out.
We then share the the best of the best here on our blog!
The number of women running Fortune 500 companies reaches a record high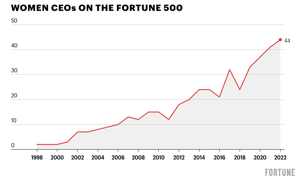 Fortune
"... Indeed, this year's numbers depict the continuation of slow-but-steady growth for women leaders in corporate America, albeit not as eventful as last year's ranking. The 2021 Fortune 500 list featured two Black women, Walgreens Boots Alliance CEO Roz Brewer and TIAA CEO Thasunda Brown Duckett, running companies on the list for the first time. Congruently, CVS Health CEO Karen Lynch earned the distinction of spearheading the highest-ranking Fortune 500 company ever led by a female chief executive.
Changes on this year's list are admittedly less exciting—but still important. All three of these women have retained their jobs, as have most other female CEOs who ran Fortune 500 companies at this time last year. Coty chief Sue Nabi and Nasdaq CEO Adena Friedman made the list last year but don't appear this year, though they do still hold their CEO titles; their companies simply fell off the Fortune 500. The minimum annual revenue to make the list was $6.39 billion this year. ..."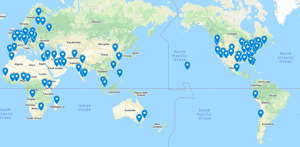 Leading NOW
As the leadership expert and global advisor to organizations seeking to change mindsets, behaviors, and cultures to be inclusive for all, Leading NOW's team of thought leaders and global consultants are available to speak on a wide range of timely topics including DEI, Cultural Dynamics, Leadership & Talent Development, Women's Leadership, Mentorship, and more. For information on upcoming speaking events and to see a curated sampling of our Leading NOW experts in action, click on any of the links below.
For more information on how to request a Leading NOW expert for your next conference, event, or podcast, visit our conferences & speaking engagements page.