On a timely basis we curate fabulous articles about Diversity, Equity & Inclusion on our Instagram, Facebook page, LinkedIn Leading NOW group and company page, and also Tweet them out.
We then share the the best of the best here on our blog!
It's Time For CEOs To Deliver On Their DEI Pledges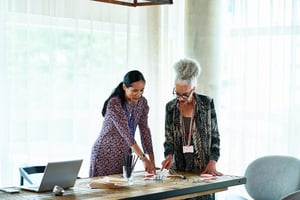 Forbes
"... A Human Capital Trends Special Report from Deloitte says that understanding the "ways workers and employers could engage is a fundamental need for leaders seeking to harness the workforce's potential and thrive." Organizations must intentionally invest in and develop underrepresented talent, specifically with a focus on providing an equitable environment.
How?
If you haven't done a cultural assessment, that's the first step. After all, if you don't understand how your employees experience the organization and whether their perspectives align with leadership, you'll never know how to measure the ROI of your DEI work. You must first understand how they see or don't see equity across your organization. ..."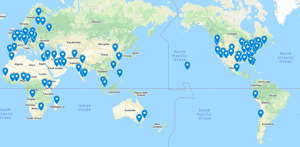 Leading NOW
As the leadership expert and global advisor to organizations seeking to change mindsets, behaviors, and cultures to be inclusive for all, Leading NOW's team of thought leaders and global consultants are available to speak on a wide range of timely topics including DEI, Cultural Dynamics, Leadership & Talent Development, Women's Leadership, Mentorship, and more. For information on upcoming speaking events and to see a curated sampling of our Leading NOW experts in action, click on any of the links below.
For more information on how to request a Leading NOW expert for your next conference, event, or podcast, visit our conferences & speaking engagements page.