On a timely basis we curate fabulous articles about Diversity, Equity & Inclusion on our Instagram, Facebook page, LinkedIn Leading NOW group and company page, and also Tweet them out.
We then share the the best of the best here on our blog!
Childcare, housekeeper, and a personal assistant: Women are paying big bucks for support at home in order to reach the C-Suite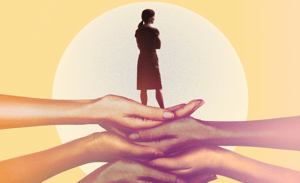 Fortune
"... In order to be a strategic leader at work and present for the significant milestones—and everyday moments—at home, McAllister's learned to delegate some of the daily tasks on her plate. She employs a part-time nanny who also helps out with errands and dog-walking, pays for after-school care and a home-cleaning service, as well as uses digital tools like Instacart to help get her grocery shopping done. Not to mention the professional assistant she has helping with the logistics and tactical administration at work.
"Most of us get to this point in our careers, and we can do the heck out of things. Regardless of my mental state, if you give me a list of tasks to do, I can do the heck out of that list," McAllister says, but she admits that it's helpful to offload some of the daily tasks to free up her time to focus on the important things. ..."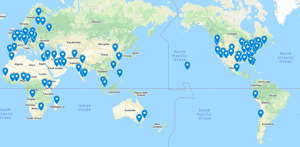 Leading NOW
As the leadership expert and global advisor to organizations seeking to change mindsets, behaviors, and cultures to be inclusive for all, Leading NOW's team of thought leaders and global consultants are available to speak on a wide range of timely topics including DEI, Cultural Dynamics, Leadership & Talent Development, Women's Leadership, Mentorship, and more. For information on upcoming speaking events and to see a curated sampling of our Leading NOW experts in action, click on any of the links below.
For more information on how to request a Leading NOW expert for your next conference, event, or podcast, visit our conferences & speaking engagements page.