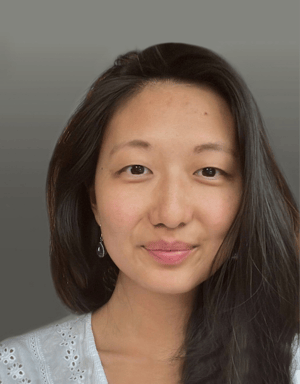 Abby Wen Wu is a Senior Consultant with Leading NOW and has an extensive background in Diversity, Equity, Inclusion, Leadership, and Organizational Transformation and Change.
As a first-generation Asian American, she is the founder of Soma Institute, an advisory that provides education, consulting, and coaching to individuals and teams to access whole system intelligence, and empower individual advancements while upholding equity and inclusion. Past clients include organizations such as Autodesk, New York Times, Pinterest, Flexport, UNICEF, Etsy, Yelp, NBA, Uber, etc.
Abby began her career in finance in private equity, fund of funds, and corporate finance at Bank of America. Abby also worked as a consultant for Deloitte in supporting organizations through large-scale change projects in HR and digital transformation for organizations such as Apple, Celgene, and Amgen. She also has consulted at Grant Thornton, Gigster (YC), and American Psychiatric Association Center for Workplace Mental Health to transform organizational culture and well-being.
Abby holds a Bachelors from UNC-Chapel Hill and Kenan-Flagler Business School in international business and organizational behavior, and has participated in an Executive Education program at Babson University. She currently resides in Charlotte, NC with her family and her loving Labradoodle, Dash.