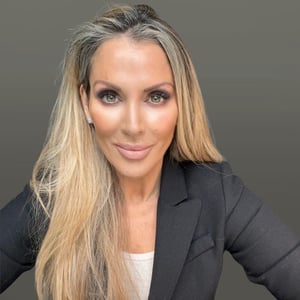 Alison Conigliaro-Hubbard, Senior Consultant, has over 26-years in global tech enterprise Sales and Product Marketing Leadership within large and mid-sized enterprises, such as Cisco, Brocade, Autodesk, Riverbed, and a start-up exit to Microsoft. Alison has driven and experienced business growth from a wide range of perspectives and was an integral part of the team that initially took the Cisco storage networking and data center business from $0-$1Billion.
Alison has developed a network that is vast and diverse, with long-term relationships from the C-suite to all business functions, crossing a variety of industries, interests, cultures and backgrounds. She is bridge-builder and inspiring communicator, currently speaking on topics that include, 'Resilient Leadership through Adversity and Change', 'Mental Fitness for Those Who Lead', and 'The Power of Connection: Building Lifelong Networks'.
A graduate of the University of Miami, Alison also holds advanced certifications with the International Coach Federation - ICF (ACC), Co-Active Training Institute (CPCC), and from Cornell University in Women's Executive Leadership, and Diversity and Inclusion. She has a lifelong passion for whole wellness, incorporating her 'Four Pillars of Wellness' into her leadership coaching, and is a certified holistic wellness coach, and former fitness trainer. Alison's global perspective began early on as a child living on the island of Crete. She has also lived in L'Aquila, Italy, studying at the Università dell'Aquila, and has also lived Valladolid, Spain. She currently resides in Northern California.