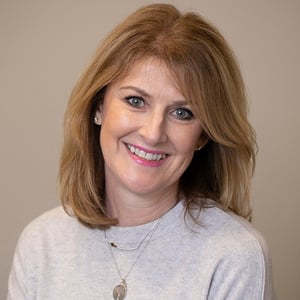 As Vice President of Client Solutions, Alison brings over three decades of cross-industry business experience to Leading NOW, where she leads efforts to acquire and delight new clients and partners. A change and leadership expert, Alison's strengths are simplifying complex issues, building relationships, and collaborating with clients to bring their change aspirations to life.
Prior to joining Leading NOW, Alison was Managing Director of Leadership Development at Root Inc. Her focus for the past 15 years has been helping leaders at all levels of an organization––from front-line supervisors to seasoned C-suite executives––spearhead change and deliver breakthrough results by empowering, inspiring, and engaging their team members. The principles of DEI are threaded through all her leadership work, and she is devoted to helping organizations unleash the power of human potential in all its myriad forms. A particular focus has been to raise consciousness of and modulate bias, celebrate diversity, and create inclusive workplace cultures that foster a sense of belonging for all contributors, making her the perfect partner for our Leading NOW clients.
Alison is a lifelong perfectionist and high achiever, and works fastidiously to make a difference for clients & partners––who always become huge advocates when they see the transformative impact that enlightened leaders and a more inclusive culture can have on their organizations. She is a skilled facilitator and mentor and relishes working with small groups and individuals to unlock insights, galvanize thinking and spur results-focused action. Her past clients include Novartis, Cleveland Clinic, Synopsys, United Rentals, XPO Logistics, Fossil, Verizon, Giant Eagle, and Northwestern University.
Alison is also a frequent guest speaker and panelist at conferences, including ATD, Training, HCI Global Talent Forum, The Conference Board, Consero, SHRM. and local ATD events.
Born, raised, and educated in England, Alison worked as an executive in Europe for 15 years, developing brand equity and building distribution for Diageo's iconic brands (Archers, Smirnoff, Malibu, Cinzano, Gilbey's Gin, Bombay Sapphire) before settling in the United States.