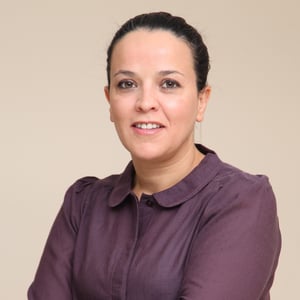 An experienced inclusion, leadership and culture change facilitator, with over 15 years' experience designing and facilitating transformational spaces that allow individuals, teams and interested communities to access and develop their leadership, resilience, creativity and their capacity to solve their most complex challenges and transform individual and collective mindsets and behaviours.
Amel's interventions typically focus on developing personal and collective leadership effectiveness, large-scale cultural transformations, inclusion and entrepreneurship.
Amel is passionate about bringing the values of feminine leadership to organisations, to not only make them more profitable but to make them true agents of change.
Amel's career has spanned the oil & gas, consultancy services and NGO industries. She established a women to women mentoring platform in the Middle East, impacting the life of over 1900 women for the past 4 years. She has also led the expansion of the Lean IN movement to Middle East and Africa with the creation of over 30 circles in UAE, Israel, Jordan, Oman, Uganda, Kenya, Ghana, Congo, Yemen, Qatar and KSA (impacting over 5200 women and developing 30 community leaders). She established the first Inclusion Think Tank in the Middle East in collaboration with the French Business Council bringing together over 47 multinational and regional players to address challenges of social and economical injustice in the Middle East. She curated the first Women in Technology track at the 3rd largest world tech conference, bringing together global and regional influencers.