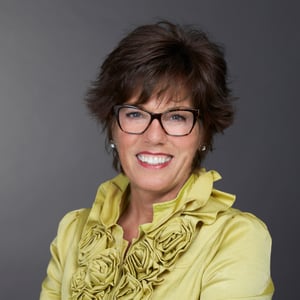 Karen Lazowski is Leading NOW's Director of Client Programs, working in tandem with the business development team, and acting as the day-to-day client liaison to manage program delivery for the Leading Forward and Leading Women brands. Karen brings with her more than 30 years of experience in leadership roles, an extensive background in event management and human resources, and an innate ability to work collaboratively with clients across all industries. Her capacity to think strategically, with an eye towards the attention to detail required to successfully execute programs for our clients, make her an integral part of the Leading NOW team.
Prior to joining Leading NOW, Karen started Clear Path Events as a means to combine the strategic elements of event planning with the logistics of execution, while leveraging her many years of experience planning conferences and events for companies including General Mills, Applebee's International and several non-profits. Karen's broad experience includes over 20 years in the foodservices industry, working at Women's Foodservice Forum (WFF), a non-profit organization dedicated to elevating women leaders to C-Suite positions, where she was responsible for leading the professional development of 700+ volunteers from member companies including Coca-Cola, PepsiCo, GM, McDonald's, Sodexo, Aramark, to name a few. In addition, she spent 13 years as Director of Support Services at Applebee's International, where she consistently enhanced the "experience" of their events through innovative sourcing of speakers, entertainment and content to surprise and delight attendees.
Karen's business, and financial acumen skills are among her greatest assets, making her a results-oriented leader and project manager with a proven history of driving efficiency, while maintaining the highest standards of service.
Karen is a graduate of Northwestern University's Kellogg School of Management and lives in Overland Park, Kansas, with her husband (and childhood sweetheart) Chris, and near their son, Nic, and his wife Justina.