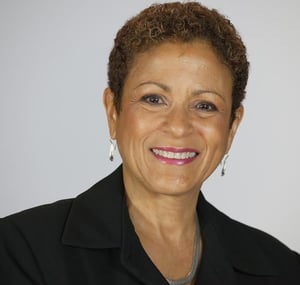 Linda Newton, senior consultant is a specialist in leadership development, culture change, and the strategic use of community relations and diversity. She has more than 25 years experience as a professional in the health insurance industry as Vice President of Community Relations, CSR and Diversity for Blue Cross & Blue Shield of Rhode Island. In that capacity, she was responsible for developing, integrating and managing the company's corporate social responsibility and diversity business strategies. She also created and managed the BlueAngel Community Outreach program, which earned the 2009 Providence Business News, Business Excellence Award for Community Involvement. The BlueAngel program included corporate charitable contributions, the BlueAngel Community Health Grants, and the BlueAngel employee volunteer program. She was also responsible for the fiscal oversight of the Blue Cross Community Health Fund at the Rhode Island Foundation which she initiated and managed to an endowment of over $7 million dollars.
Linda has a long history of community service. From 2004-2008, she served on the National Board of the American Lung Association (ALA) where she was involved with strategic planning and chaired the Cultural Diversity committee. From 1987 to 1991, she served as Chair of the State Ethics Commission. Ms. Newton also served on the Workforce Investment Board from 1993 to 2003, was a member of the 2002 City Charter Review Commission. From 2000-2003 she chaired the board of governors of the Boys & Girls Clubs of Providence, and from 2008-2010 she was a gubernatorial appointee and chair of the Rhode Island Commission on Women.
Linda was instrumental in founding the Grant Makers Council of Rhode Island and the Diversity & Inclusion Professionals which she continues to manage as a volunteer. She is currently co-chairing the Black Philanthropy Initiative, a field of interest fund at the Rhode Island Foundation. She currently serves on the board of the RI Community Food Bank, the RI State Council of Churches, and RI Kids Count. She was recognized at the United Way 2012 annual meeting with the John H. Chafee Lifetime Service Award.
Linda is an alumna of Leadership RI's Delta class, is a member of the Providence Alumnae Chapter of Delta Sigma Theta Sorority, Inc., and the Rhode Island Coalition of 100 Black Women. In addition, Linda is actively involved in the United Way of Rhode Island Advisory Board and the SHRM Standards for Diversity & Inclusion Taskforce.
Read Linda's profile as she was honored by Vision 2020 for bringing equality in sight.