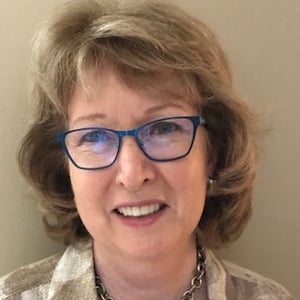 Patty is an accomplished global human resources professional who has held roles as an HR Business Partner, and as an Organizational Development Consultant. Certified as an ICF executive coach, Patty specializes in gender diversity, women's leadership development, high potential identification, and development, assessments, and coaching.
Patty moved into these HR roles after a career in a variety of telecomm business roles, allowing her to combine her 2 strengths and passions – a keen interest in the business and in developing talent.
After graduating with her MBA, Patty worked on Wall Street as a telecommunication analyst in a New York City investment banking firm. After 7 years on Wall Street, she moved to Dallas where she worked in the telecomm industry developing a wide range of skills in Account and Program Management, Customer Service, Finance, Order Management and Leadership Development.
A few of Patty's key accomplishments:
Led women's leadership programs at Nokia. In less than one year, the program had 25% success rate for promotions to executive ranks.
Implemented and led Alcatel-Lucent America's Top Ten Women's Leadership Program with 45% success rate for women taking on more senior roles.
Designed and facilitated programs on leadership, change management, high performing teams, Myers Briggs, and Five Dysfunctions of a Team.
Executive coach/360 coach for senior leaders and High Potentials. As an ICF Certified Executive Coach Patty is most proud of the impact her coaching has for her clients; below are just a few samples of verbatim comments:

"She understands how complex organizations work but also how the contributions of each individual can impact them. She is able to bring out the best in corporate talent by providing timely advice while subtly probing and pushing individuals to reach higher and further".
"She takes her years of experience and couples it with an uncanny ability to articulate that knowledge in a simple, yet understandable manner."
Patty has a BA and MBA from Hofstra University and a Graduate Certificate in Executive and Professional Coaching from the University of Texas at Dallas.
Patty has lived in New York, Dallas, and now lives in the suburbs of Philadelphia. Patty is a volunteer for "Canine Partners for Life", a nonprofit provider of canine service dogs, providing assistance dogs for individuals with disabilities.