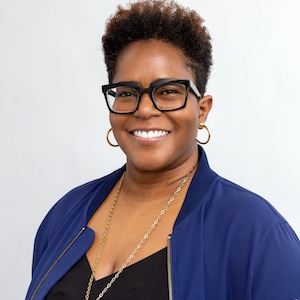 Quendrida Whitmore, senior consultant, gained her extensive leadership experience leading teams in the retail industry for over 25 years.
Her leadership started with Target Corporation in various areas of the organization. Specifically, a buyer in merchandising, director in loss prevention, and senior director in operations. Subsequently, she went on to Ross Stores, where she was promoted up to regional vice president of operations. Her career then led her to a senior vice president role in hospitality and operations with WeWork as Head of Community in the United States, Canada, Peru, and Costa Rica.
Quendrida received her bachelor's degree from the University of Minnesota, her master's degree in Business Administration and Management, and received her EdD from the University of Southern California with a focus on Organizational Change and Leadership.
An Executive in Residence at Boston University School of Hospitality, Quendrida is also is a certified coach having earned her CPCC from Co-Active Training Institute. A member of Women Leading Travel & Hospitality, and Women in Retail Leadership Circle, Quendrida speaks frequently at their conferences.