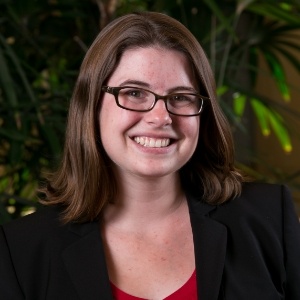 Samantha Furbush Taraskiewicz is the Director of Operations for Leading NOW, LLC.
Samantha joined Leading Women, a division of Leading NOW, in 2015 as Program and Client Relationship Manager. Her extensive project management experience, customer relations skills, database management, and email and social media marketing experience lead to her promotion in 2021.
Prior to joining Leading Women, Samantha worked in the non-profit sector as the Development Assistant & Alumnae/i Coordinator at Nashoba Brooks School in Concord, Mass., Development Assistant & Gifts Coordinator at Mount Auburn Cemetery in Cambridge, Mass, and Lead Designer for the Wellesley Symphony Orchestra. While at Mount Auburn Cemetery Samantha oversaw number of projects to overhaul and modernization constituent services including database upgrades and implementing a new stewardship plan. Additionally she assisted with the planning and execution of constituent events and took a lead role in executing the inaugural year of the Council of Visitors one-day conference. Samantha brought her data management and constituent relations skills to a new role at Nashoba Brooks. There she helped to engage alumnae who were inactive with the School and was able to increase alumnae participation and dollars raised in the annual fund through strategic communications and regional events.
Samantha holds a BA in Arts Administration/Finance from Simmons University (formerly Simmons College). While at Simmons, Samantha developed a passion for women's leadership and the advocacy of the advancement of women and girls. She actively sought out positions of leadership at Simmons including: Editor-in-Chief of the Microcosm Yearbook, Student Government Senator, Resident Assistant, Orientation Leader, and First Year Experience Facilitator.
Prior to moving to Europe, Samantha volunteered with the Simmons Club of Boston, the regional alumnx club for the Metro Boston area, and Girls' LEAP, a nonprofit which teaches girls 8-18 skills and tools they need to value and champion their own safety and well-being. During her four years as president of the Simmons Club of Boston, Samantha tripled membership numbers, redesigned the Club to reflect its changing membership, and actively recruited and coached new executive board members for a smooth transition when her term ended. The Simmons Club of Boston is now the model the College uses for regional clubs across the world.
Samantha lives in Luxembourg with her husband and two children.