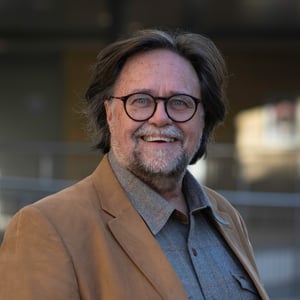 Tim Kemp, senior consultant, is a global expert on diversity and gender dynamics with over 35 years' experience as a Learning and Development specialist. Tim is also the Chair of Leading NOW's Center for Diversity & Inclusion. His work with organizations including The Economist, Salesforce, Nokia, GSK, Vanguard, Allianz Global Investments, UNICEF, Dell, Deloitte, AT Kearney, Microsoft, Shell and Fischer Scientific has enabled those organizations to identify and minimize barriers to inclusion. Recently appointed Professor of Leadership at Rome Business School, he is also a Leadership Fellow at The Society of Leadership Fellows, St George's College, Windsor Castle.
Tim brings his extensive experience delivering learning events with cross-cultural teams across EMEA, the Caribbean, Malaysia and the Americas. He has broad expertise in the areas of leadership, HR effectiveness, change management and web-based learning, and has been an advisor and coach to CEOs and strategic leaders in a variety of sectors and industries. With UNICEF he designed and delivered their global Management Masterclass, which has trained over 1100 leaders and managers around the world.
Tim has worked as a senior consultant to Korn Ferry, as a learning and development advisor to the Council of Europe, and as a Programme Director with Corporate Learning Solutions. Tim's skills include developing programs for web-based learning, delivering blended learning programs and also designing tailored courses and materials for a range of professionals who need to be able to train others in specific job-related skills.
Currently a faculty member of PwC Academy in Eastern and Central Europe for the award-winning Mini MBA Programme. Tim delivers modules on Leadership and People Management as well as masterclasses on the Evaluation of HR, L&D Effectiveness and Talent Retention.
Tim holds a MBA from London Business School with a focus on organizational behavior and change, a MA from the Institute of Education at the University of London, a Diploma In Adult Learning from Oxford University and a BA from the University of Alberta, Canada. He is a Chartered Fellow of the Chartered Institute of Personnel and Development.