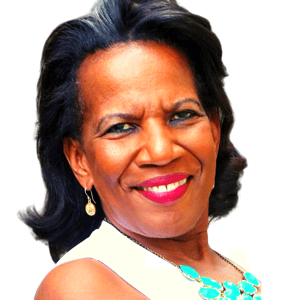 Vanessa Phipps, a Senior Consultant with Leading Women, has over twenty years of successful executive and management development learning facilitation, combined with a strong background in compliance and global diversity and inclusion consulting.
Prior to joining Leading Women, Vanessa was the interim Chief Diversity Officer at the ACLU in New York City. Her experience spans the compliance and ED&I space as well where she honed her skills at Aventis Pharmaceuticals (now Sanofi, U.S.) by building a talent planning process in partnership with Executive Leadership - resulting in a measurable commitment by C-Suite leaders to identify and promote diverse talent in their respective division's talent and succession planning goals. She also managed the launch of the first Women's and the first African American Employee/Business Resource Groups.
Earlier in her career, Vanessa designed a development process for an employer that supported high performing individual contributors, many of whose approach to work and definitions of success were not always in concert with those of their respective
She also managed the submission process for the Working Mother Top 100 awards at Aventis, Sanofi and Horizon BCBSNJ, resulting in each company garnering the honors for the first time.
Vanessa is the Board President of the New Jersey Chapter of the National Association of African Americans in Human Resources (NAAAHR New Jersey), an organization that provides ongoing development and networking opportunities for the Association's HR and business members, university students and Women and Minority-owned Businesses. NAAAHR New Jersey also supports sponsoring corporations in defining and refining their equity, diversity and inclusion mission, goals and execution.
She also sits on the board of the Human Needs Food Pantry in Montclair, New Jersey which, since 1982, has fought to combat food insecurity, provide client medical screenings and offer a variety of outreach and support resources for local and surrounding communities.She holds a B.S. in Human
Services and Sociology from Lincoln University of Pennsylvania.