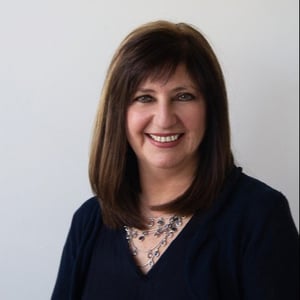 Diane Coffey Chaput joins the Leading Women team as Vice President, Communications & Engagement and brings with her more than 20 years of public relations and brand-building experience. Diane leads the charge for raising awareness of the plethora of proven solutions that Leading Women offers its clients to help them achieve their gender diversity goals.
Before joining Leading Women, Diane was Senior Vice President of Media Relations at Boston public relations agency, Kel & Partners, where she provided strategic & tactical direction and execution for all its clients' PR initiatives. Diane's innate passion for public relations garnered explosive results for brands like Zappos, RueLaLa, coastal.com & more—and landed her clients on national broadcast outlets including TODAY, Good Morning America, CBS This Morning, 20/20, Oprah, NBC Nightly News, ABC World News, CBS Evening News, and on the covers and pages of Fortune, INC, Los Angeles Times, Newsweek, NYTimes, TIME, USA Today, WSJ, and The Washington Post.
Prior to agency life, Diane honed her communications skills on the corporate side with in-house positions working for some of the biggest brands in consumer products, including Crock-Pot, Holmes, Bionaire and Honeywell. She is a seasoned and passionate PR pro who has built long-lasting relationships with trade and consumer media contacts that span her entire career, and understands that those relationships are the cornerstone to building a successful communications plan. Leading Women is pleased to have her on the team.
Diane's other passions include buying and selling real estate, traveling, shopping and spending time with her family.
Connect with Diane on LinkedIn: https://www.linkedin.com/in/dianecoffeychaput/