Happy Australia Day to all of our friends down under! Leading Women and Lighthouse have teamed up once again in conjunction with AMCHAM to run a training program for women leaders on 20 & 21 February in Melbourne.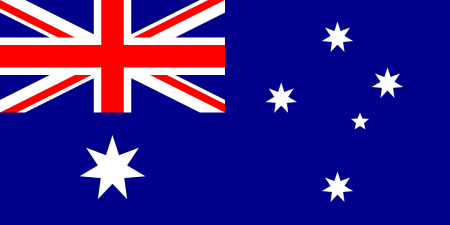 The Purpose, Power, Presence for Middle Managers™ program is based on 40 years of Susan Colantuono and Leading Women's proprietary research into women's career de-railers. Susan is internationally known as an expert in women's leadership development, gender dynamics and hidden gender bias. Susan's TED talk on Closing the Leadership Gender Gap has been viewed by over 3.5 million, translated into 23 languages and reviewed by Fortune, The Washington Post and The Guardian as one of the five videos that will change the way you work.
Purpose, Power, Presence for Middle Managers™
This two-day workshop positions middle managers for senior management roles, viewed as both business and people leaders. Essential for moving into higher level positions, this workshop ensures participants are seen to have the business savvy needed for advancement.
Core components of this program include:
Closing The Missing 33%™ by demonstrating business acumen
Putting an emphasis on excellence not perfection
Obtaining PIE Mentoring™
Using the Language of Power™ to align (not merely engage) her team
Skills for Self-Promotion with Grace and Authenticity™
Cultivating a Leadership Brand
Program Details
Date: February 20 and 21
Venue: Karstens
9/123 Queen Street
Melbourne, VIC 3000
Australia
Time: 9:00 am - 5:00pm
Cost: 1,500 AUD per person including all program materials and refreshments
Purpose, Power, Presence for Middle Managers™ program will be facilitated by Michelle Redfern.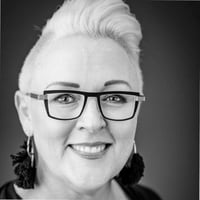 Michelle is the founder of two businesses focussed on gender equality and advancing women, as well as a Non-Executive Director for Williamstown VFL Football Club, one of the oldest and most successful clubs in VFL history. Michelle is on the board of Good Shepherd Microfinance, a world leader in financial inclusion products, services and advisory. GSM offers fair and affordable financial programs to people on low incomes, and advisory services with a global reach.
Michelle has previously held board positions with the Gippsland League, the AFL's largest Victorian regional league, Swinburne University's Business Without Borders social enterprise & the Highvale Netball Association Inc. She is also a panel judge for the Telstra Business Women's Awards and for the Telstra Business Awards.
Michelle held executive leadership roles in the Banking, Telco, BPO and 3PL industries for blue chip companies such as NAB, Telstra, Serco and Aegis in her 30-year corporate career.
Michelle is a Graduate of the AICD, holds an Executive MBA (Distinction) from RMIT and is an IECL qualified organisational coach.
This is a great opportunity for Lighthouse clients to experience the Advancing Women in Leadership programs, or to nominate individuals from your business who will benefit from the programs. Please contact Annie McDonnell on annie@lighthousegroup.co if you have any questions about registration.

Lead ON!
Samantha
Samantha Furbush Taraskiewicz
+352 621 647 540 | +1 617 939 9056
"Leadership is using the greatness in you to achieve and sustain extraordinary outcomes by engaging the greatness in others." - Susan L. Colantuono