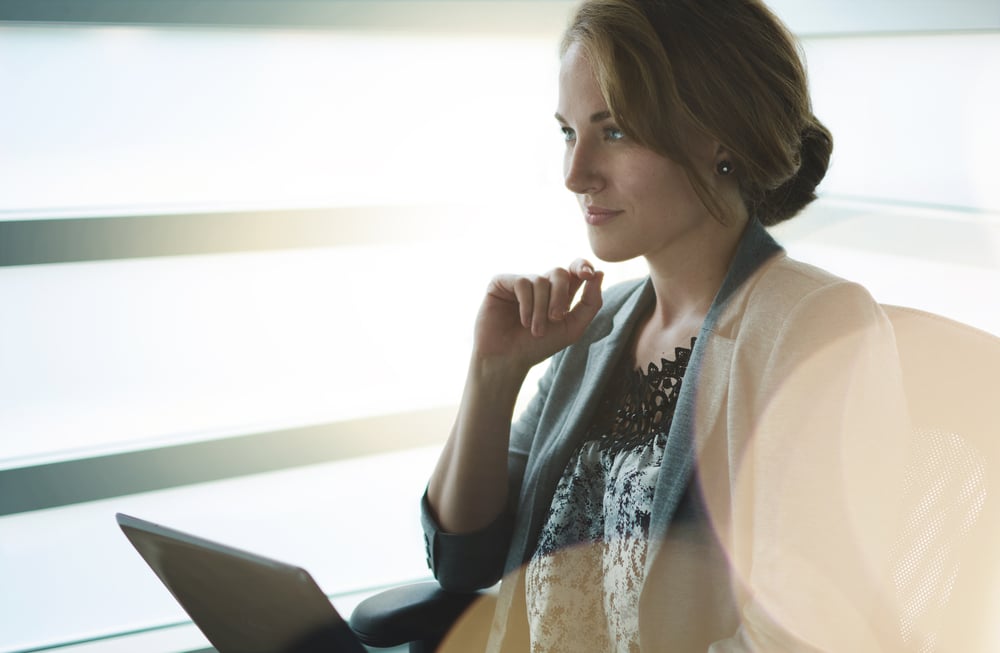 Chances are your corporate initiatives to advance women have been successful in moving women into middle management. However moving women into senior and executive positions often presents a greater challenge.
Finding effective strategies and tools to meet that challenge requires a new look at conventional advice to women - which has served as the basis for many women's leadership development programs.
Basing your leadership programs on the 11 most common pieces of advice to women is solving the 20th century challenge of getting women into management, not the 21st century challenge of taking them to the top of organizations.
When it comes to rethinking their initiatives, our partners have found that these 4 questions provide a great springboard for results:
What percentage of our leadership development programming and activities focus on conventional advice to women?

Personal Greatness - includes conventional advice like set goals, be confident, develop your personal brand and addresses issues of work/life balance

Engage Greatness in Others - includes advice like find a mentor, empower your team, be assertive, ask for what you want, network and speak up!

How effectively does this content address the development needs of our successful managers who should be in the pipeline for senior and executive positions?

On a scale of 1 to 7 (with 7 being "our initiative should be featured in Fortune"), what rating would you give? What would your executives say?

How clearly do the managers above these women understand the ways that gender dynamics impact assessments of the women's potential and/or the development opportunities they are offered?
One of the most illustrative stories from an executive was that after exposure to a key gender dynamic he realized that he focused on helping his women protege build confidence (conventional advice), but his male proteges learn the business.
Overall, what program enhancements do we need to better serve this population of women and to get more women on the succession lists for positions at the top?
Our partners have worked with us to deliver customized solutions to specifically address the leadership development needs of women at the point where the organization's gender gap begins (and to work with managers above that level to shift their mindsets about women, men, careers and leadership).
We look forward to having a conversation with you about the ways Leading Women can power up your leadership programs for women.
PS If you haven't yet seen our research on why conventional advice to women won't take us to the top, you'll find it here: