Nokia – All Set for Historic Culture-led Turnaround
A long-term client, Nokia, a F500 telecoms and technology company famously headquartered in Finland, approached Leading NOW in early 2019 in order to accelerate their journey to being a more inclusive workplace, they asked us to customize a manager curriculum focused on bias recognition and mitigation.
Diversity Without Inclusion
As a large multinational company, our client had an incredibly diverse workforce, but research revealed that many minority groups did not feel they had equal access to opportunities and did not always receive fair treatment. Biases were at play and negatively impacting not only legacy employees but also people of different gender, sexual orientation, ethnicity, age, religion, and people with disabilities. While our client aspired to support diversity of identity and diversity of thought, the reality for many of the employees was a little different.
2020 - The Year of I&D
Nokia's senior leadership team believe emphatically that inclusive people and teams demonstrate higher collective intelligence: better decision-making, problem solving, innovation capability and customer encounters. Accordingly, the CEO made inclusion and diversity a business priority for 2020, with a focus on three foundational pillars:
Structural inclusion
Inclusive leadership skills
Growth and support of underrepresented groups
Inclusion and diversity are a source of value creation and sit at the core of the way we do business. Diversity encompasses the full range of differences and similarities represented by Nokia people. Inclusion unlocks the power of diversity. As a company we take both a structural and a behavioral approach to inclusion and diversity.
Leading NOW, who had previously worked with Nokia on Gender Dynamics initiatives helping prepare and advance women into more senior roles, was proud to partner to design a curriculum which supported the second pillar - developing inclusive leadership skills. The custom experience, which leveraged Leading NOW's research-based content, addressed:
The unconscious and conscious bias which can affect managers' actions especially when they make people-related decisions
Mitigation and avoidance of stereotyping, biased mindsets
Inclusive leadership and how leaders act as role models for company inclusive behaviors
Consequences of exclusion and how to use inclusive leadership skills to create a safer work environment
Leaders were selected as the primary audience because of the influence they have over the entire employee population. Having leaders go first would ensure scale was reached rapidly because they are the critical constituency to model inclusive behaviors and drive change.
Start with Mindsets
The "Navigating Bias with Inclusion" program was based on Nokia's I&D agenda and responded to the findings of a 27,000-person strong company-specific Inclusion Survey. It tackled this sensitive topic in a very approachable and non-threatening way, but was careful to build in accountability to change. Core to the learning design was Leading NOW's research on the mindsets that affect our thinking which influences our actions and leads to (often unintended) consequences. Unpicking this typically unconscious process and focusing on the mindset triggers, helped participants to see and name biases, and then to identify checks and solutions to mitigate the impact of those biases.
We created a safe environment in which participants were able to quickly build relationships with peers, explore this highly nuanced topic, and create individual action plans for change.
Conversations vs. Cookie Cutter Content
Leading NOW's interactive methodology was designed to engage small cohorts of 30-40 leaders at a time (both face to face and via virtual classrooms) and was focused on delivering fresh research-based insights, and then facilitating discussions so that everyone could learn from each other and hold each other accountable for change. This approach empowered leaders and helped them feel real ownership for evolving the culture in a way that didactic, cookie-cutter content could not have achieved.
How to achieve rapid scale? 72 trainers train 7,300 people managers in 10 months
To rapidly deploy and achieve momentum, Leading NOW co-selected and intensively trained a cohort of 72 key ombudsmen, business leaders, HR professionals and high-potentials–including some existing trainers–to deliver the classes. Competition for these roles was fierce and the recruitment process was extremely rigorous to ensure that capable people were out front leading this initiative. Unlike many traditional train-the-trainer programs, the chosen trainers, who came from all areas of the business, were encouraged to tailor the experience to suit regional differences and cultural needs. This latitude enabled them to hit the most salient issues (identified in the up-front survey work) and be surgical in selecting the content and methods that would be most relevant and impactful.
Throughout the 10-month roll-out, the trainers used Microsoft Teams to exchange ideas, stories, and best practices, ensuring that lessons learned were carried forward. Leading NOW also scheduled a quarterly call with this group to collate feedback, co-think and solve any issues, and recalibrate as new information came to light.
Roll-out stayed on schedule despite global pandemic
It was incredibly fortuitous that the experience was designed for both virtual and face to face, in-classroom delivery because when the Covid 19 pandemic hit early in 2020, travel was restricted and most of the world moved to working from home, the roll out continued without missing a beat.
In fact, in just 10 months these virtual workshops reached over 85% [6,250 leaders] of all leaders.
97.5% Satisfaction Rate & Recognition from the World Benchmarking Alliance
Feedback from the ombudsmen and participants was very positive with the experience achieving a satisfaction rate of 97.5%. Many reported it was a life-changing experience.
In addition to high praise from participants, this work was discussed at length in the company's 2020 People & Planet report.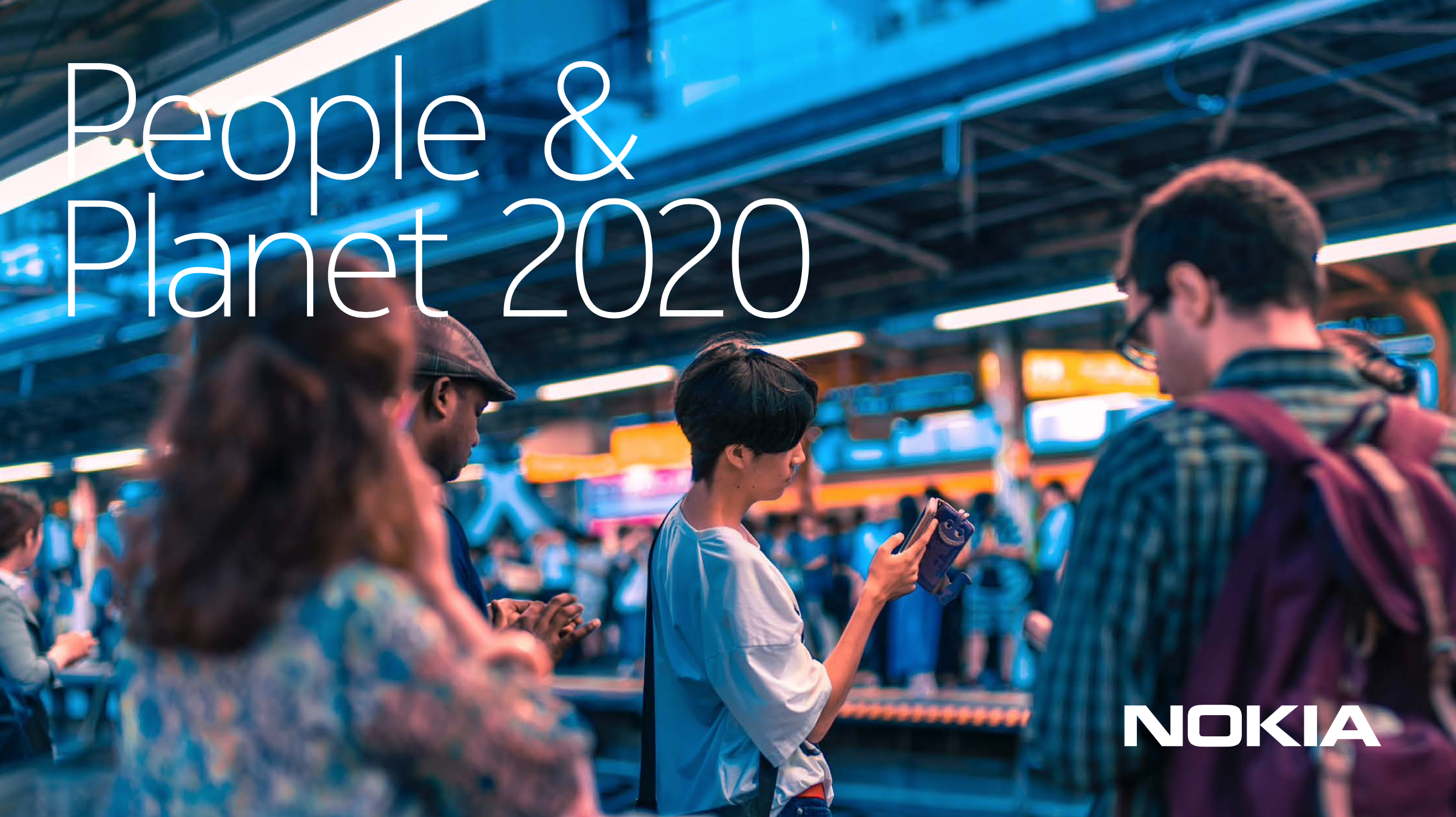 Recognition also came from The World Benchmarking Alliance in their Digital Inclusion Benchmark, which assesses how companies are helping to advance a more inclusive digital economy and society. Out of the 100 companies benchmarked, Nokia ranked #5, the highest ranking of all hardware companies included.
What's next?
Now that most people managers are aware of bias, have strategies to check it, and understand how to create a culture of inclusion, plans are in motion to engage the rest of the employee population.
For more information on how to tackle your DE&I goals or for help getting started, please contact Leading NOW.
ABOUT NOKIA
Nokia Corporation is a Finnish multinational telecommunications, information technology, and consumer electronics company, founded in 1865. Nokia's headquarters are in Espoo, Finland. In 2020, Nokia employed approximately 92,000 people across over 100 countries, did business in more than 130 countries, and reported annual revenues of around €23 billion.