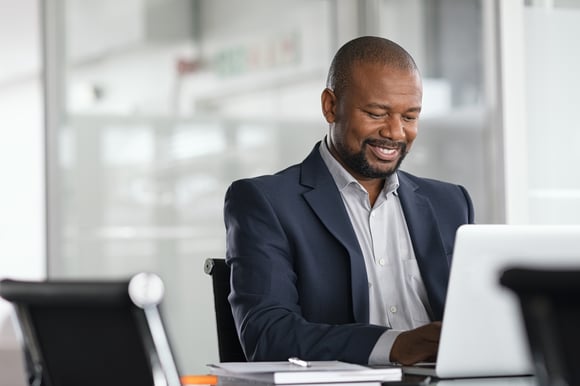 Five years ago, I read Talent Wins: The New Playbook for Putting People First, a book by corporate governance expert Ram Charam, Dominic Barton of McKinsey & Company and Dennis Carey of Korn Ferry. Immediately, I knew these visionaries were onto something big. They forecasted the need for organizations to deploy talent as a critical function of business, warning CEOs that if they wanted to be successful, they needed to pull the talent initiative into the C-suite.
Given where we are today with the war for talent, I'm still amazed at the foresight. CEOs must prioritize people and can no longer leave talent solely in the hands of HR. They need to focus on developing the next generation of leaders if they want their organization to survive, thrive and outperform their competition.
Common Talent Issues CEOs Have Missed
A recent article in CEOWorld Magazine cited the top three things that keep CEOs up at night: attracting and retaining top talent, developing the next generation of leaders and maintaining an engaged workforce. It seems they have finally caught on to the biggest challenge to their organization's success: talent.
Does that surprise you?
As the CEO of a company that guides clients toward creating more equitable organizations, it's my job to talk to other executives about the challenges they're facing. Time and again, they lament that attracting, retaining, developing and diversifying talent are at the top of their list­—even higher than global recession or new product innovation. But too often, I hear that the lack of available diverse talent, particularly to fill senior leadership roles, is the fault of HR's recruitment strategies. While this may indeed be an issue for an organization, I can tell you without question, it is not the main issue. There must be intentionality to invest in and develop your organization's existing talent, with an equal focus on providing an equitable environment.
A Conference Board survey found that 58% of respondents would be more likely to leave an employer that didn't provide education and training opportunities, with women, people of color and Millennials in particular citing leadership development as a consideration for resignation. A Society for Human Resource Management study confirmed that the possibility of career development and advancement was a key reason why workers would stay with their employer.
The warning signs have been there. Until recently it seems, most CEOs just missed them.
How CEOs Can Address Talent Concerns
Renowned leadership author John C. Maxwell once said, "The single biggest way to impact an organization is to focus on leadership development." He saw that organizations' potential was nearly limitless when they hire good people and then continually develop them as leaders. This requires CEOs to make development a company-wide mandate, not just an initiative that HR must handle on its own.
Here are four particular strategies that CEOs can implement to address talent concerns.
Ensure all members of leadership are involved in talent development.

Require your leaders to sponsor and mentor high-potential talent. Make them accountable through their own performance reviews and consider enticing them with bonuses and other rewards. This will help ensure they're actively mentoring and sponsoring people in the organization.


Establish training to help leaders address their talent biases.

Implement a cultural dynamics program to educate leadership and reduce potentially negative impacts of their decision-making. Leaders must recognize their own biases and how they affect talent decisions that cascade when it comes to leadership development.


Make diverse recruitment a necessity.

When recruiting for open positions, require that HR or any outside recruiting firms you engage with offer a diverse slate of candidates.


Influence change across the organization.

Evaluate your company culture. If the environment is one of self-promotion and rewarding only those who speak up, it will be harder to retain talent who may otherwise have the skill set and ability to be promoted. Shift your culture to minimize self-promotion and instead enhance a culture of merit and performance.
Over the course of five years, the new playbook for CEOs was written and the idea of reinventing talent management evolved. There's now plenty of data to support why the C-suite must prioritize their people if they want their organization to survive in the future.
Better late than never.

This article was originally written for the Forbes Human Resources Council, and published on the Forbes website in June 2023. You can see Kelly Lockwood Primus' other Forbes articles on her author page.