Most executives believe the "gender problem" isn't real. And many wonder why we're still talking about it.
I recently read two reports on Gender Diversity published by McKinsey& Company: Women in the Workplace 2015, and The CEO's Guide to Gender Diversity, that illustrate how real it is and why it hasn't been fixed.
---
The gap is real. This chart is from the McKinsey research.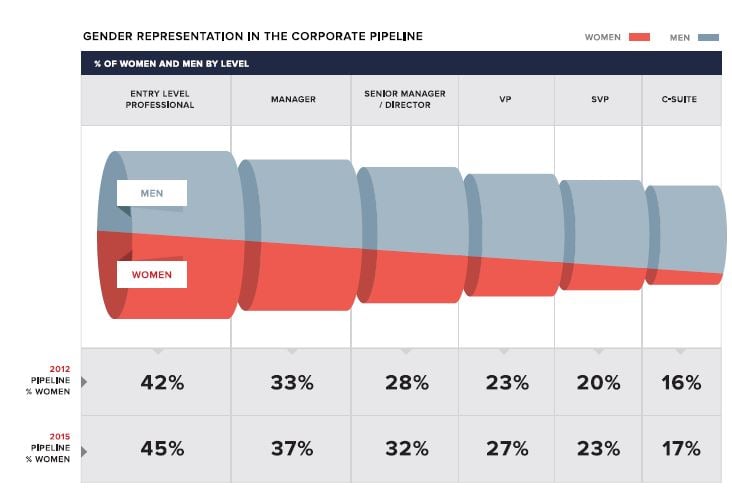 And not only in business!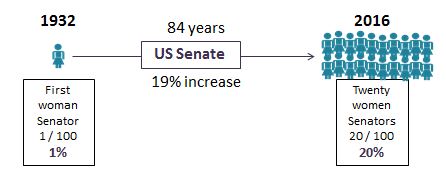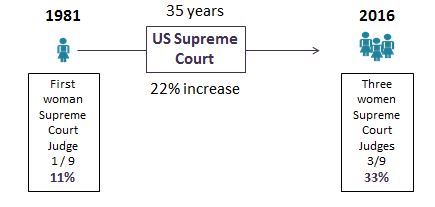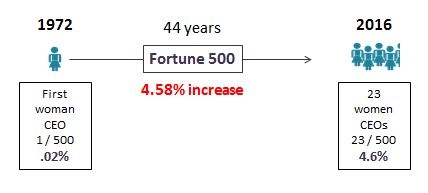 In the 44 years since the first woman became CEO of a Fortune 500 company in 1972, we've seen a whopping 4.58% increase in the number of Fortune 500 women CEO's. Seriously?
---
So what did these two reports identify as the reasons women have not flooded executive teams and C-suites at the same percentage as they have the US Senate or the US Supreme Court?

3 key takeaways:

1. Women face greater barriers to advancement (due to unconscious gender bias)
2. Women hold fewer roles that lead to the C-suite (line vs. staff positions)
3. Women experience an uneven playing field (lack of opportunities for advancement)



Do solutions to these problems exist? YES!

Leading Women delivers research-inspired solutions to Fortune 500 companies to Change the Mindsets of Managers and provide guidance to leaders in identifying the unconscious biases that are preventing women from moving up into senior leadership roles.

Leading Women's research on Closing the Leadership Gender Gap: The Missing 33%™ and Conventional Advice to Women identifies the reasons women are perceived as not prepared for senior leadership roles that have profit and loss responsibility and/or are focused on core business operations. We've developed & delivered programs for companies to appropriately prepare their women to attain these roles and to succeed in them.

And finally, Leading Women offers solutions for your company's talent and performance management systems and the ways hidden gender bias impacts 4 of these key systems. We help you to Create a Level Playing Field within your organization.

The question isn't, "is there a problem?"

The question is, "Why aren't we talking to Leading Women about Gender Diversity?
Lead ON!
Kelly
Kelly Primus, SVP Strategic Client Solutions

---