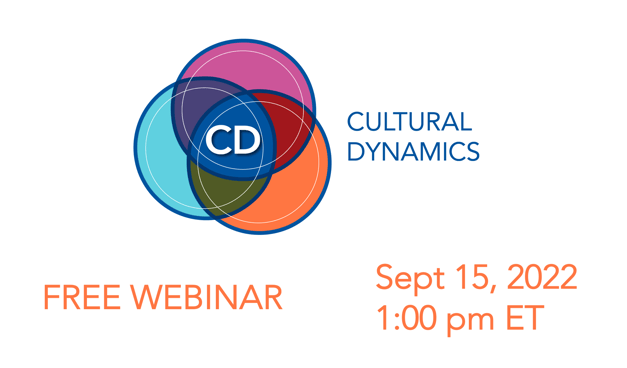 BOSTON - Sept. 7, 2022
Leading NOW a global consultancy that guides current and future leaders in creating more equitable organizations, is offering a complimentary webinar on one of the hottest topics every organization is trying to harness––how to successfully implement DEI initiatives that drive measurable results.

For the first time, CEO, Kelly Lockwood Primus, will present Leading NOW's ground-breaking research, Cultural Dynamics in the Workplace™: 5 Key Factors for DEI Success, as a LIVE webinar on Thursday, September 15, 2022 at 1:00 pm ET.

A must-see for organizations interested in building an inclusive culture, this webinar will uncover the answers as to why some organizations struggle with achieving successful Business Outcomes through their DEI initiatives and others do not. The research delves into the mindsets of leaders, opportunities for talent & policies that create or impede inclusion AND transforming leaders' inclusive behaviors and decisions PLUS developing the leadership competencies of underrepresented talent.

This event is free to all who register, and is an encore presentation of the standing-room only session recently delivered to, and lauded by, hundreds of HR professionals at the 2022 Annual SHRM Conference (Society for Human Resource Management).

To register for the interactive Cultural Dynamics in the Workplace™: 5 Key Factors for DEI Success Webinar, click here.


And to download an executive summary of Leading NOW's latest research on Cultural Dynamics in the Workplace™ click here.

ABOUT LEADING NOW

Leading NOW guides current and future leaders in creating more equitable organizations. We focus on building cultures of inclusion, developing inclusive leaders, and preparing underrepresented talent for career advancement. A global team of experienced business people, we solve the problems businesses face. Our research-based DEI solutions transform leaders' mindsets and behaviors to be inclusive for all. And, our uniquely customized leadership development programs are highly engaging and experiential to help build a pipeline of future leaders for your organization. As recognized experts, we work alongside you–joining you at any stage of your DEI journey–to drive immediate and sustainable outcomes for your organization. We have a strong track record of success spanning nearly 20 years, working with a wide range of organizations and industries around the world. Leading NOW is defining the future of inclusive leadership for the 21st Century. For more information, visit www.LeadingNOW.biz. #FutureForward #WeCanHelp

Leading NOW is a certified women-owned business
Contact:
Diane Chaput
VP Communications & Engagement
Leading NOW
diane.chaput@leadingnow.biz
+1 508-341-7352
Related Link:
https://www.prlog.org/12931303-leading-now-announces-complimentary-webinar.html