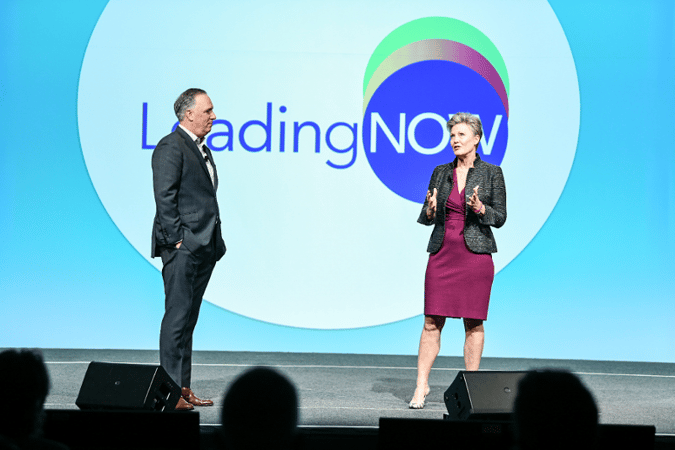 BOSTON - Jan. 27, 2022 -
Leading NOW, the leadership expert and global advisor to organizations seeking to change mindsets, behaviors, and cultures to be inclusive for all, is pleased to announce it has partnered with Winsight to create an educational and professional development program for emerging leaders. The partnership addresses the lack of diversity and leadership development specific to the restaurant industry.

The inaugural Restaurant Leadership Development Program will be delivered by Leading NOW experts at the 2022 Restaurant Leadership Conference (RLC) in April.


"Every year we try to build a lineup of conference speakers with diversity. Some years, like the upcoming RLC22, we are successful. But at RLC21, not so much. So, when we recognized the serious lack of diversity in our conference speakers, we started thinking there must be something we could do to change what the leadership of the industry could look like," said Chris Keating, EVP, Conferences, for Winsight. "Leading NOW's research identified the critical barriers for underrepresented talent, and the misperception by superiors in the industry preventing them from advancing in their careers. We couldn't ask for a better partner and can't wait for Leading NOW to deliver this program to our attendees as we look towards leading the change for restaurant leadership."

Up to 100 "emerging executives" will be accepted into Winsight's first Restaurant Leadership Development program. The program includes a full day of education focused on helping attendees think like CEOs, expand their core leadership capabilities, develop strategic networks, and leverage industry-specific financial data to connect their work to their organization's desired business outcomes.

"We are looking forward to developing future restaurant talent to bring more diversity to leadership in this industry," said Kelly Lockwood Primus, CEO of Leading NOW. "Leading NOW has been helping organizations develop underrepresented talent for almost 20 years, and we are excited about this partnership. Huge kudos to Winsight for recognizing the lack of diversity in the industry, and partnering with Leading NOW to impact change."

Contact:
Diane Chaput
VP Communications & Engagement
Leading NOW
diane.chaput@leadingnow.biz
+1 508-341-7352
Related Link: https://www.prlog.org/12902713-leading-now-announces-professional-development-partnership-with-winsight-to-diversify-restaurant-industry-leadership.html