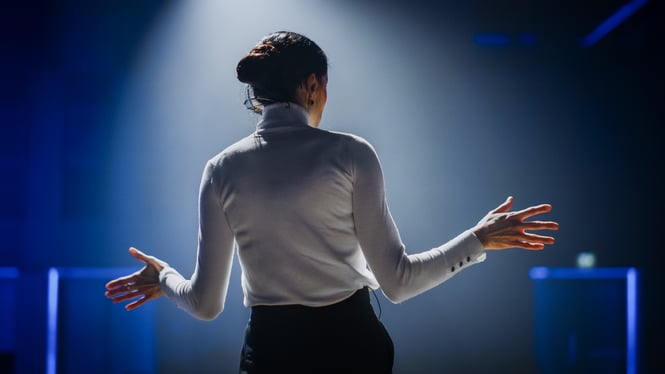 It's been a busy summer here at Leading NOW. Our CEO and amazing consultants delivered sessions at the Annual SHRM Conference (Society for Human Resource Management), and the Foundation for Women's Leadership & Empowerment Women's Leadership Conference (WLC) – both to huge accolades. Perhaps you were there.
If you missed them, not to worry. We have some exciting news to share about an encore presentation and FREE webinar you definitely won't want to miss!
But first, have you seen Kelly's latest Forbes article, It's Time For CEOs to Deliver On Their DEI Pledges? It talks about why some organizations are struggling to meet their DEI goals while others are having success. Kelly addresses the urgency of advancing diversity, equity, and inclusion, the 5 factors that are holding them back, and the steps that organizations must take if they want to make progress and deliver on those pledges (hint: make DEI a strategic initiative). It's a great read and worth your time.
Which leads me to our FREE webinar, Cultural Dynamics in the Workplace™: 5 Key Factors to DEI Success, on Thursday, September 15th at 1:00 pm ET.
Join Kelly for an encore presentation of her standing-room only session delivered at the SHRM Annual Conference. This is your chance to see what everyone was talking about. She will present Leading NOW's latest DEI research as a LIVE webinar, and she will also be answering your questions live during the event!
You'll learn:
What is Cultural Dynamics in the Workplace and why it is critical to DEI success.
The 5 key factors you need to deliver successful DEI initiatives that produce measurable business outcomes.
How to successfully implement Cultural Dynamics in your organization.
This webinar WILL NOT be made available after the live session, and seats are limited, so I recommend you register today!
In the meantime, enjoy the last lazy days of summer, and if your organization needs help reaching their DEI goals, let's schedule a call now to talk about how #WeCanHelp