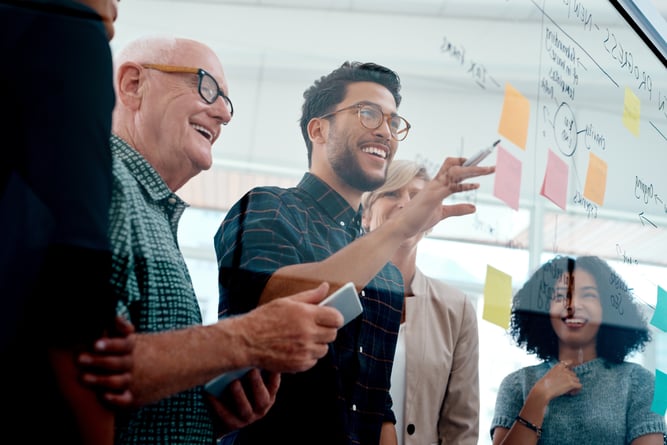 DE&I (Diversity, Equity & Inclusion) is a part of every conversation I have these days––not just because I am leading the commercial strategies for Leading NOW and it's my job to advise organizations how to be inclusive for all, but rather because organizations are finally realizing what our research has proven all along––that building a diverse company culture starts at the top with leadership. And while organizations have tried to increase diversity in their workforce, leaders are now recognizing they've been missing the mark by spending a lot of money and resources without capturing the true value of diversity.
A recent article in Harvard Business Review entitled "Getting Serious About Diversity; Enough Already with the Business Case," highlights that the traditional approach has not delivered the outcomes promised. I agree.
Traditional efforts have focused on diversity of representation––while not challenging the mindsets and behaviors leaders model each and every day in the workplace.
Building a culture of inclusion requires diverse talent's unique knowledge and experiences to serve as a resource to help the organization make better decisions and generate higher quality work, which ultimately produces improved business performance. For diverse talent to participate fully in the organization's success, trust must be built through the dismantling of discriminatory policies and practices - intentionally, consistently, and transparently creating equity and inclusion for all. AGREED!
"Increasing diversity does not, by itself, increase effectiveness; what matters is how an organization harnesses diversity, and whether it's willing to reshape its power structure."
--Harvard Business Review
One missing factor in HBR's research is the ineffectiveness of traditional leadership development. For decades, leadership development programs have been created assuming all participants have similar experiences and mindsets, implying there is one way to show up and be perceived as a leader. Additionally, it does not address the hard skills needed to develop diverse talent––business, strategic and financial acumen. We call this The Missing 33%™, Leading NOW's ground-breaking proprietary research which identified the crucial success equation, enabling diverse talent to build confidence, and demonstrate competence around business, strategic and financial acumen.
What can you do?
To capture business performance improvements and maximize your diversity, equity & inclusion initiatives requires an intentional and thoughtful approach. You must shift mindsets and behaviors to create inclusive cultures that build trust, address discriminatory practices, embrace diverse perspectives, voice and styles, and make cultural differences a resource for learning.
The Center of Diversity & Inclusion, Leading NOW's think tank of global diversity and inclusion experts, have identified the four (4) crucial steps to create sustainable and lasting inclusive cultures in which ALL talent can bring their unique experiences, approaches, and knowledge to work, for the organization's benefit.
Here are the 4 Steps to Making a Real & Lasting DE&I Impact:
Assess Current State -

Facing the realities of where your organization is on the DE&I spectrum through valid data and information about your performance on key DE&I factors is the first step in our holistic approach. Identifying the mindsets and inclusive leadership behaviors, how all employees experience the intentional/unintentional culture of the organization, and uncovering discriminatory practices is the first step to long-term success. A DE&I organizational assessment provides a data-driven understanding of organizational current state. It facilitates identifying opportunities to deepen DE&I commitment and guides decisions around strategic resourcing and action planning. Assessment also establishes a baseline from which to celebrate what is working well, and measure progress along your DE&I journey.


Align Leadership & Develop Your Roadmap -

"Leaders are the steward of an organization's culture." (HBR) With that, aligning leaders on the current realities facing the business, co-creating a compelling case for change, identifying how leader mindsets must shift to achieve your DE&I objectives, and establishing individual and leadership team actions to build a culture of inclusion establishes the crucial foundation for the future. Built from the foundation, the DE&I strategy, communications plan, integrated playbook, and resource recommendations are developed.



Engage & Develop Your Team Members -

With the strategy and execution plan in place, building inclusive leadership behaviors, addressing the mindset shifts needed to support an inclusive culture, developing The Missing 33%™ skills within your diverse population, and mastery of the 21st Century leadership competencies can then be rolled out across the organization. Investing in leadership development is needed to change mindsets, transform cultures, empower humans, and results in outperforming expectations.


Deploy & Embed Revamped Mechanisms -

Dismantling the discriminatory mechanisms, policies, and practices that create unfair treatment, access, opportunity, and advancement for all––while striving to identify and eliminate barriers that have prevented the full participation of some groups, is vital to building trust with employees, enabling greater job satisfaction, higher quality work, and better decision-making––and is the final step towards a more equitable workplace for all.
As organizations seek to address DE&I in 2021, make sure your approach will bring about the change you want to see in your organization AND deliver the value. Choose the right partner to help provide the strategy, resources, and guidance needed to help your organization harness diversity as a learning approach and reshape the power structure to be more inclusive.
If you need help setting a clear implementation strategy to build an inclusive culture, multicultural leadership development for all diverse talent, and are interested in learning more about Leading NOW's DE&I programs, contact us. #FutureForward
Read ON!


Building Inclusive Cultures to Drive Business Outcomes:
---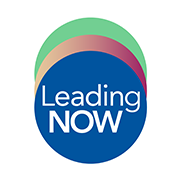 This blog was written by our colleague, Gretchen Sussman, over at Leading NOW.
As the epicenter of new knowledge and the pinnacle of transformative solutions, Leading NOW is the global advisor to organizations–changing mindsets, behaviors, and cultures to be inclusive for all. At our core we identify, curate and operationalize the newest insights in diversity, equity, and inclusion to unlock and engage the potential for ALL talent, increasing relevance and improving business outcomes.
For years organizations have used traditional thinking and solutions that are no longer relevant in today's challenging business environment. Leading NOW's future forward definition of leadership is changing… Everything.
Please be sure to follow Leading NOW on Linked In & Facebook .