Leading Through Uncertainty: Dealing with Ambiguity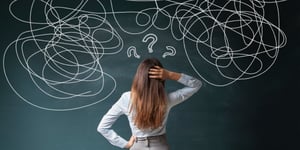 We are continuing our current blog series on the core leadership competencies needed to navigate change. Change that is defined as volatile, uncertain, complex and ambiguous (VUCA). So far we've covered "Interpersonal Savvy" and "Organizational Agility" - and today we are digging into "Dealing with Ambiguity."
"Ambiguity is a type of meaning in which a phrase, statement or resolution is not explicitly defined, making several interpretations plausible. A common aspect of ambiguity is uncertainty."
Uncertainty -- hmmmm -- sound familiar? We are surrounded by so many uncertainties right now! However, we know that not all ambiguity is environmental. Ambiguity comes in several forms in the workplace. The issue arises from a lack of direction and clearly defined roles. The problem can result from the business itself or from specific managers who fail to implement the direction and roles associated with their job. It can also be cultural, or a product of barriers in understanding inclusive behaviors...
Interpersonal Savvy... What You Need to Lead!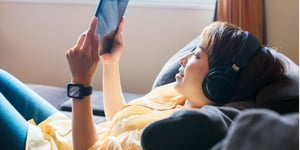 As we look towards another month (at least) of quarantine, many of us may feel like we have settled into some kind of new normal. Whether you've drastically adjusted to where and how you work, or you've unfortunately been displaced from work due to pandemic related lay-offs, the truth is that leadership in the pace of change today, has never been more important. As we discussed in our recent blog -- change is the only constant in life -- and that is so very true at this present time. While we must accept what's out of our control and work to settle into a new normal, abandoning any of the core leadership competencies for managing change is not an option.
So, today we wanted to share with you info on the leadership competency:
Interpersonal Savvy.
Interpersonal Savvy is "relating well with all kinds of people - inside and outside of the organization, building support, relationships, using diplomacy & defusing high tension situations."
We are starting with a focus on this competency -- because let's face it -- while we may be settled in and accepting of the reality of this current crisis, there is no doubt we are stressed, grieving, and operating in the midst of so many unknowns. And this can have a significant impact on how you are relating to the people in your organization (and home too) in any of the following ways: ...
#WFH Survival Tips for Parents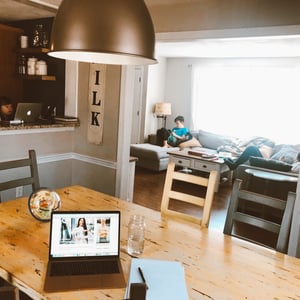 Like many of you, our team at Leading Women is navigating in different and challenging work environments due to the Covid-19 pandemic. As a global company, our team is accustomed to working remotely and delivering our programs virtually, but we too are having to find new rhythms and practices in order to navigate this season of the Coronavirus.
We asked two of our leaders, Erin Defoyd, Director of Strategic Client Solutions (based in the US), and Samantha Furbush Taraskiewicz, Manager of Program and Client Relationships (based in Luxembourg) to share some of their observations, tips, and tricks for finding stability and productivity while confined to home. Erin and Samantha are both married with young children and are, therefore, navigating what it means to have husbands who now work from home 100% of the time, and children whose daycare and schools have been cancelled for the foreseeable future. Here is what each of them had to say…
From One CEO to Another—It's Time to Get Focused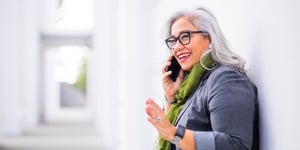 Time for a reality check about "Closing the Leadership Gender Gap"—something every CEO should strive for in their organization, but few actually get right (or get it done!). And while you've probably been talking about becoming a more inclusive and diverse company for a while now, have you ever really asked yourself why you're no closer to closing that gap than you were ten years ago?
No doubt you've signed the pledges, had the conversations, read articles like this one from the WSJ, and had the best of intentions, but let's be honest—what have you really done?
The reality is that we're halfway through the nightmare that is 2020 (thank you, COVID-19), and it's time for CEOs to get focused. It's time to make diversity a business imperative, not something you pass off to HR and then hope for the best. Building a diverse and inclusive company isn't like turning on a light switch. You MUST do the gender dynamics work. The success of your company depends on it. That's the reality...
Organizational Agility: Getting "It" Done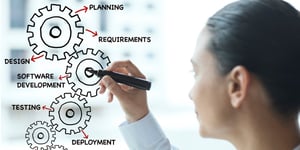 We are continuing our series on the core leadership competencies needed to navigate an environment of constant change. Change that is defined as volatile, uncertain, complex, and ambiguous (VUCA). Last week we focused on the "Interpersonal Savvy" competency and this week we are highlighting "Organizational Agility." We define this competency as:
"Getting "it" done through formal and informal processes."
Can you think of someone on your team, or in your life, who is a master at this? That person who always seems to be 5 steps ahead of everyone else? It's not that they have superhuman - powers that you don't -- it's called organizational agility, which is a common trait found in most of the best leaders in the world...
How to Engage & Retain More Women - Top 5 Things You Can Do!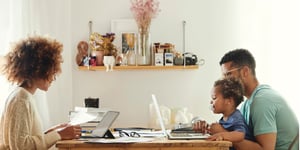 ... Executive commitment to, and sponsorship of, women's advancement—advocating for the business case: Simply put, leaders need to demonstrate their commitment by mentoring/sponsoring women in order to ENGAGE & RETAIN them. Make sure your leadership puts them into the mix for promotions and make sure they're part of their own succession plans.
HERE ARE 5 THINGS TO HELP ENGAGE & RETAIN WOMEN:
Flexible Work Arrangements

Wage/Salary Equity Audits

Maternity Leave/Parental Leave/Family Friendly Practices/Work-Life Initiatives

Competence-based performance management systems

Minimize culture of self-promotion, enhance culture of merit/performance
...
LEADERSHIP at the pace of Global Change...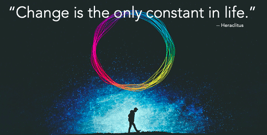 One of my favorite quotes is from a Greek philosopher, Heraclitus, who said "Change is the only constant in life."
I've been thinking about the pace of Change for months now. I see Change happening at our clients' organizations and I see the toll it is taking on their employees. And, I have been asking the question:
"How do you lead in the face of constant change?"
Leaders not only need to manage the Change in their organization they MUST also weigh the global impact of the Change in technology, politics, cultural shifts, multiple generations with different working styles, and even the effects of climate change into the decisions that they make. Sounds exhausting, doesn't it?
...
7 Ways to Help You Navigate to the New Normal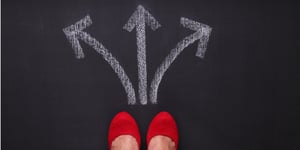 Wondering how you can navigate to the "new normal" when you're not even sure what the new normal is? Although you may not realize it, change is constant, and acknowledging this means you have actually taken the first step to the path forward. Leading Women, named a 2020 Top 10 Leadership Development Training/Coaching Company by HR Tech Outlook, put together the following list to help you navigate and emerge successfully as your organization transitions out of quarantine.
7 Ways to Help You Navigate to the New Normal
Remember that

CHANGE

is: Volatile, Uncertain, Complex and Ambiguous (VUCA)

Identify and take action to close your

Missing 33%™

Take a step back and look at the bigger picture

Beware of stereotypes and improve

Gender Dynamics
2020's Miss is Now a "New" 2030 Promise – But Will Orgs Break This Promise Too?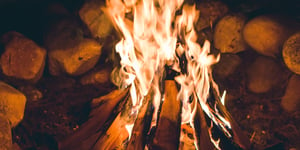 This season of Covid has certainly shed a new light on the inequities in the workforce and communities. From the new pressures on working women with children at home full-time, to the data that's emerging on how Covid is impacting the underserved, to horrific demonstrations of racism. Many have said that Covid has become the tinder for the flames that are needed to burn down the vast array of inequities that exist.
From a gender perspective we have seen lots of "new" goals and promises make headlines, with more and more organizations willing to state their commitment to a 50/50 gender balanced workforce by 2030. Yes, in response to the coronavirus, but also in response to data like this from McKinsey's latest "Diversity Wins" which states: "companies in the top quartile for gender diversity in their executive teams were 25 percent more likely to experience above-peer average profitability."
How To Change Your Company's Culture To Be More Inclusive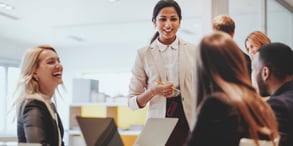 In Part 4 of our "Gender + Diversity Playbook: Setting and Achieving Your Goals for 2021 and Beyond", we are focusing on the impact of Gender Dynamics and how to change your company's culture to be more inclusive by removing the barriers to women's advancement. This week we'll tackle #3 on our top five list of things you need to do to get results and close the leadership gender gap:
Educate your leadership to reduce the negative impact of Gender Dynamics on talent decisions.
First, it's important to understand what Gender Dynamics are. For decades, Leading Women has tracked research on over 15 mindsets about women and men, careers and leadership, and we've examined the concrete ways they impact talent decisions and talent development behaviors. We call the impact of manager's mindsets on decisions and behaviors: Gender Dynamics...