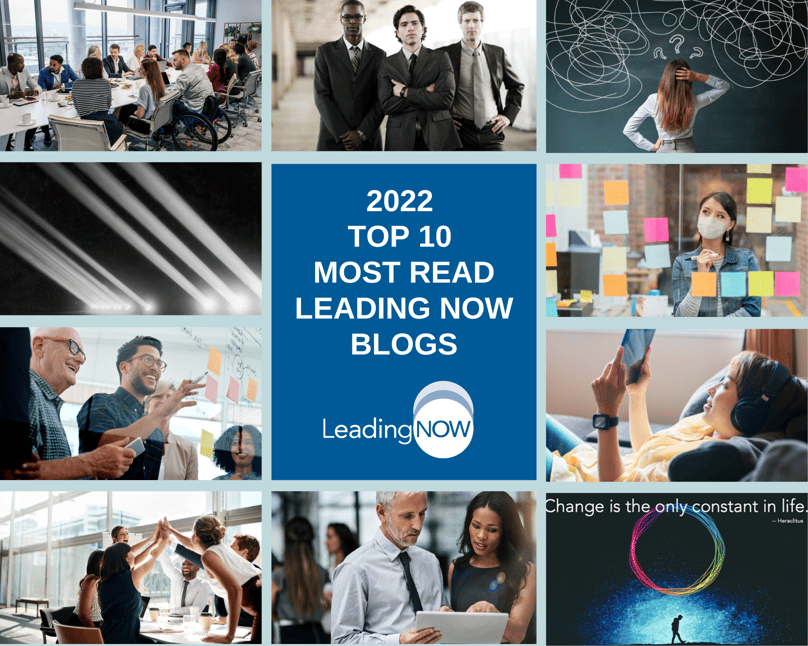 ---
What is Cultural Dynamics?
Understanding the 5 Key Factors that Drive Successful DEI Initiatives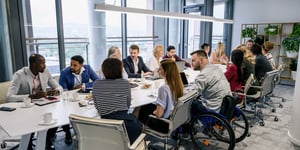 If you've ever wondered why some organizations struggle with achieving successful Business Outcomes through DEI initiatives and others do not, the latest research from the Center for Diversity & Inclusion (CDI) has identified the 3 Barriers and 5 Key Factors of Cultural Dynamics that hold the key to DEI success.
What is Cultural Dynamics?
In psychology, Cultural Dynamics, represents the formation, maintenance, and transformation of cultures over time. When our global Think Tank conducted its groundbreaking research –– Cultural Dynamics in the Workplace™: 5 Key Factors in Driving Successful DEI Initiatives to Achieve Business Outcomes –– they applied the psychology of Cultural Dynamics to Business and were able to identify the root cause for why organizations were not reaping the benefits of their DEI Initiatives.
The results were eye-opening. ...
Man to Man: What Does it Really Take to be a Male Ally?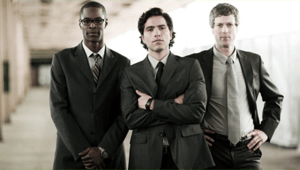 WHAT DO MEN THINK?
The term male ally has grown in popularity. Given how ubiquitous the term now is, it got me thinking, what does it really take to be a male ally – but from the perspective of men?
In this article, I am going to share the perspectives of a group of MIAs (men I admire) and what they consider important when it comes to allyship. I reckon you're going to benefit a lot from them sharing their wisdom, because I have asked them to share what they would say to a mate, in a 'man to man' conversation, about allyship and gender equality.
DEMYSTIFYING MALE ALLYSHIP
There is a plethora of definitions for male allyship out there. Terminology that becomes ubiquitous can sometimes become a bit buzzwordy though don't you think? I can think of several situations during my career where a concept turns into a buzzword or phrase, but nothing really happens because no one really knows what it means. (This would be the part where if I was talking to you in person, I'd invite a game of buzzword bingo!) ...
This blog on male allyship was written by Michelle Redfern, Strategic Partner and Senior Consultant based in Melbourne, Australia, and was originally published on her blog.
Leading Through Uncertainty: Dealing with Ambiguity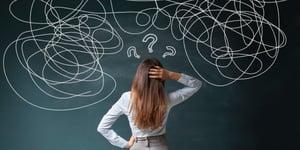 We are continuing our current blog series on the core leadership competencies needed to navigate change. Change that is defined as volatile, uncertain, complex, and ambiguous (VUCA). So far we've covered "Interpersonal Savvy" and "Organizational Agility" - and today we are digging into "Dealing with Ambiguity."
"Ambiguity is a type of meaning in which a phrase, statement or resolution is not explicitly defined, making several interpretations plausible. A common aspect of ambiguity is uncertainty."
Uncertainty -- hmmmm -- sound familiar? We are surrounded by so many uncertainties right now! However, we know that not all ambiguity is environmental. Ambiguity comes in several forms in the workplace. The issue arises from a lack of direction and clearly defined roles. The problem can result from the business itself or from specific managers who fail to implement the direction and roles associated with their job. It can also be cultural, or a product of barriers in understanding inclusive behaviors. …
3 Ways to Shine a Light on Disrespect Towards Women at Work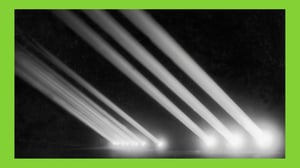 I am taking a leaf out of the Grace Tame playbook to shine a light on disrespect towards women in the workplace. Grace has been an inspiration to me. She is a fearless advocate for women and survivors of sexual violence and has spoken frankly about how we must shine a light on the perpetrators of sexual abuse.
When I hear women's stories about being disrespected, harassed and mistreated in workplaces, I feel sadness, frustration, empathy (I am not immune from harassment and discrimination) anger and determination. Determination because I am determined to keep doing what I can to shine a light on disrespect towards women in the workplace.
SHINE A LIGHT ON DISRESPECT
Women tell me their workplace experiences of disrespect, harassment, discrimination and violence. They tell me their stories because they trust me and they want to shine a light on their experience. They want help to navigate these situations. When I am listening, I know that there is solidarity amongst the many of us with these shared experiences. ...
Read ON!
This blog on male allyship was written by Michelle Redfern, Strategic Partner and Senior Consultant based in Melbourne, Australia, and was originally published on her blog.
Building a Road Map to an Inclusive Culture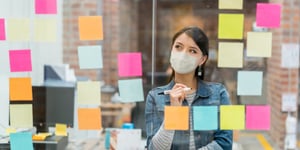 In a recent blog, I addressed how to change the culture of your company to be more inclusive for all, and the four steps organizations must take to make a real and lasting DE&I impact:
Assess Current State
Align Leadership & Develop Your Roadmap
Engage & Develop Your Team Members
Deploy & Embed Revamped Mechanisms
These four steps are critical to your DE&I journey and cannot be overstated. Remember, to make real progress, people, and the organizational cultures they are part of, must change.
When you think about the seemingly daunting task of building a DE&I strategy, here's an easy way to help simplify it. Think of your strategy like taking a road trip, with the ultimate destination being a culture of inclusion. ...
4 Steps to Making a Real & Lasting DE&I Impact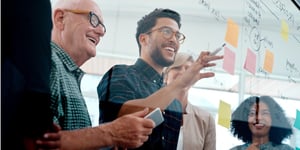 DE&I (Diversity, Equity & Inclusion) is a part of every conversation I have these days––not just because I am leading the commercial strategies for Leading NOW and it's my job to advise organizations how to be inclusive for all, but rather because organizations are finally realizing what our research has proven all along––that building a diverse company culture starts at the top with leadership. And while organizations have tried to increase diversity in their workforce, leaders are now recognizing they've been missing the mark by spending a lot of money and resources without capturing the true value of diversity.
A recent article in Harvard Business Review entitled "Getting Serious About Diversity; Enough Already with the Business Case," highlights that the traditional approach has not delivered the outcomes promised. I agree.
Traditional efforts have focused on diversity of representation––while not challenging the mindsets and behaviors leaders model each and every day in the workplace.
...
Interpersonal Savvy... What You Need to Lead!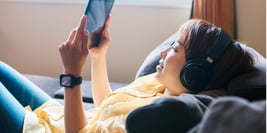 As we look towards another month (at least) of quarantine, many of us may feel like we have settled into some kind of new normal. Whether you've drastically adjusted to where and how you work, or you've unfortunately been displaced from work due to pandemic related lay-offs, the truth is that leadership in the pace of change today, has never been more important. As we discussed in our recent blog -- change is the only constant in life -- and that is so very true at this present time. While we must accept what's out of our control and work to settle into a new normal, abandoning any of the core leadership competencies for managing change is not an option.
So, today we wanted to share with you info on the leadership competency:
Interpersonal Savvy.
Interpersonal Savvy is "relating well with all kinds of people - inside and outside of the organization, building support, relationships, using diplomacy & defusing high tension situations." ...
Winning The War For Talent Is A Battle, But It Doesn't Have To Be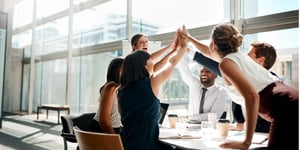 The Great Resignation, the Big Quit, the Talent Shortage—you can call it whatever you want. The reality is that the war for talent is a fierce competition and likely raging in your organization.
The Bureau of Labor Statistics reports that unemployment in March 2022 hit 3.6% in the U.S. For organizations that are trying to grow, or that recognize they need to hire a significant number of employees to do so, this puts them in a difficult situation. For instance, networking hardware giant Cisco Systems reports it's planning on hiring 5,000 employees this year in order to grow. Imagine having that challenge.
A recent article by People Matters on how to win the war for talent in 2022, notes that "identifying quality talent is not difficult but requires a considerable amount of time, money, and effort." The article goes on to say that "job seekers expect a consumer-like experience and human touch to nurture their journey." ...
Reverse Mentoring as Diverse Mentoring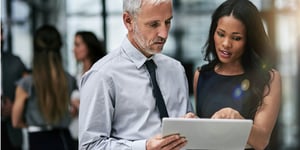 A Catalyst for an Inclusive Culture
We all know that mentorship can help pave the way for career success on the road to leadership. We also know that leaders drive culture. But for a culture to truly be inclusive, leaders must model inclusivity in all that they do. For organizations and leaders who recognize the value of creating an inclusive culture, but struggle to fundamentally shift their culture to one of inclusion for all, one proven and profound method is a formalized Reverse Mentoring program. Reverse Mentoring enables people in more senior positions to gain insight from having regular, semi-structured conversations with team members who are likely to see the world from a different perspective. The process aids in better decision-making, higher retention rates for diverse talent through greater job satisfaction, and giving invaluable exposure to under-represented talent, nurturing allies and advocates within senior ranks.
Simply put, Reverse Mentoring is really about inclusion. In addition to having a positive impact on your company's culture, Reverse Mentoring will liberate the power of all humans to generate the desired business outcomes needed to compete in today's business environment. ...
LEADERSHIP at the pace of Global Change...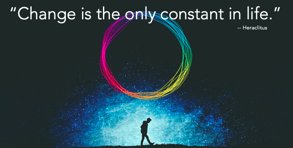 One of my favorite quotes is from a Greek philosopher, Heraclitus, who said "Change is the only constant in life."
I've been thinking about the pace of Change for months now. I see Change happening at our clients' organizations and I see the toll it is taking on their employees. And, I have been asking the question:
"How do you lead in the face of constant change?"
Leaders not only need to manage the Change in their organization they MUST also weigh the global impact of the Change in technology, politics, cultural shifts, multiple generations with different working styles, and even the effects of climate change into the decisions that they make. Sounds exhausting, doesn't it?
In order to provide solutions in our leadership development programs on leading Change, I started researching Change Management to understand how to help leaders manage the fatigue, frustration, and increasingly faster pace of decision making that Change brings.
But what is CHANGE… and what do you need to master in order to thrive as a leader?
CHANGE is:
Volatile, Uncertain, Complex and Ambiguous (VUCA)
Volatility:

To be subjected to frequent, rapid and significant change
Uncertainty:

Unclear and unpredictable
Complexity:

Composed of multiple interconnected parts or factors
Ambiguity:

Lack of clarity, open to multiple interpretations
...